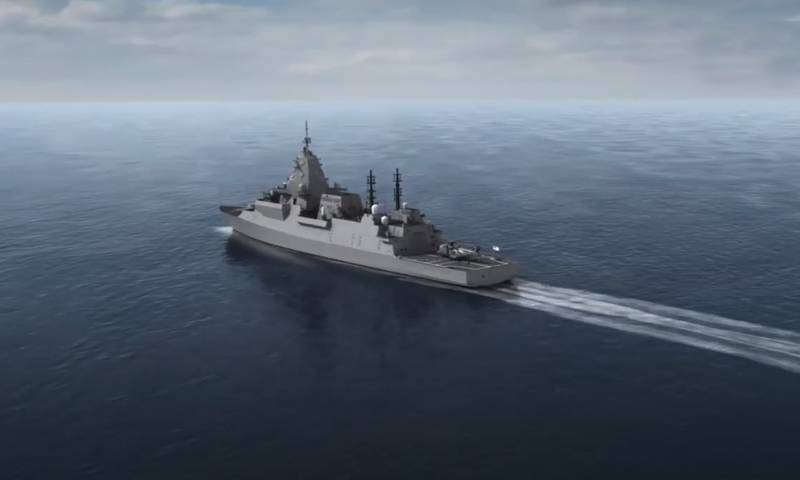 Australia confidently embarked on the path of building up the military power of its armed forces. On July 1 of this year, the army renewal program was approved and
fleet
within the framework of which it is planned to spend $ 2030 billion by 187,5 only for technical re-equipment.
Among the already implemented defense programs is the construction of Hunter class frigates, nine of which were ordered for $ 24 billion from the British company BAE Systems. The basis for the ship was Type 26, the lead ship of the project, Glasgow, is now being built for the British Navy. Canada also intends to build a series of 15 Type 26 frigates (for $ 60 billion).
At the same time, problematic issues revealed by the Hunter project were announced. According to the Australian publication Financial Review, "senior naval officers are beginning to raise concerns, although not as serious as in the case of French submarine designers [meaning an order for 12 small submarines such as Shortfin Barracuda Block 1A with an unclear cost of 36,6 billion Doll.]".
We are talking about increasing the displacement of the frigate from 8 to 800 tons, which caused concern about the cost and performance. The defense department confirmed that the Hunter class frigate has become longer and its weight has increased. BAE Systems acknowledged that the ship may need to increase in size, but insist that it will still meet the requirements of the fleet.
As indicated, the reason for the weighting of the frigate was the demand of the Australian side to equip the locally developed CEA Technologies radar ship. Aegis combat system from Lockheed Martin is required to service this radar. The introduction of these amendments ultimately affected the performance characteristics of the ship.
As a result, according to the Financial Review, "the frigate goes back to the drawing board."