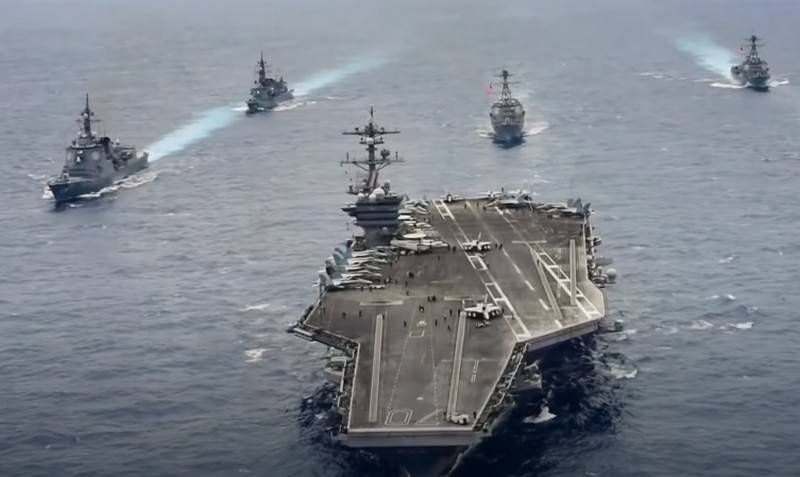 The Pentagon sent two aircraft carrier groups to the South China Sea, led by aircraft carriers Ronald Reagan and Nimitz. According to The Wall Street Journal, US Navy Commander Rear Admiral George Wyckoff of the statement about the need for regional stability and security in the region, and also expressed "disapproval" of China's military build-up.
The goal is to send an unequivocal signal to our partners and allies that we are committed to maintaining regional security and stability.
- leads the publication of the word rear admiral.
In addition, the US Department of Defense issued an official statement that also expressed "concern" with the PLA Navy's ongoing exercises in the disputed Xisha (Paracel Islands) islands in the South China Sea. Beijing previously announced maneuvers in the area from July 1 to 5. American aircraft carriers sent to the South China Sea had previously conducted joint maneuvers in the Philippine Sea.
Conducting military exercises on the disputed territory in the South China Sea is counterproductive for efforts to ease tensions and maintain stability. The actions of China will further destabilize the situation in the South China Sea. We urge all parties to exercise restraint and avoid military action that could exacerbate differences in the South China Sea
- said in a statement.
Recall that the islands of Xisha (Paracel) claim China and Vietnam.