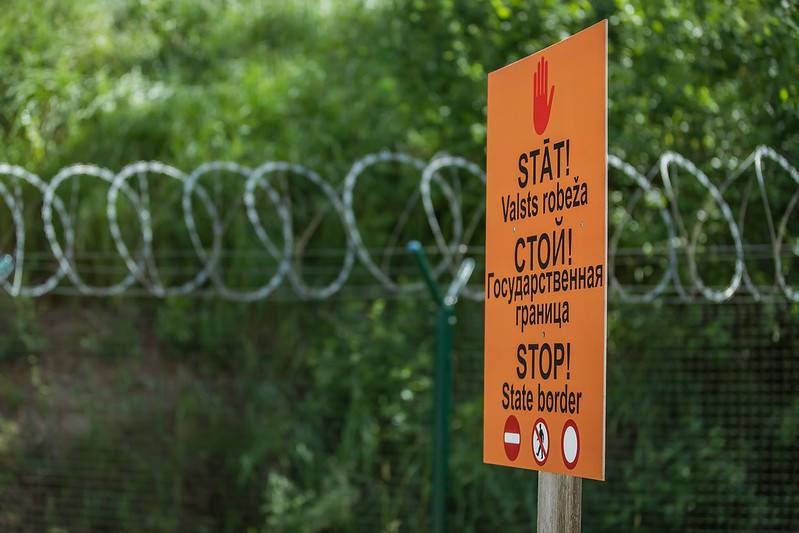 Today, the Minister of Defense Artis Pabriks, Minister of Transport Tuls Linkits, Secretary of State Dmitry Trofimov, Head of the State Border Guard General Guntis Puyats, representatives of the Ministry of the Interior and other Latvian officials visited one of the modernized sections of the Latvian-Russian border. It is reported by the press service of the Latvian Defense Ministry.
Pabriks believes that border violators are also watching the rapid development of technologies, they cannot be stopped, creating only physical obstacles for them. Therefore, he is pleased to see the results of using modern means to strengthen the eastern border. According to the Minister of Defense of Latvia, the measures taken contribute to strengthening the country's defense capability.
The defense department of this Baltic state believes that the border of Latvia with Russia and Belarus is not only the eastern border of the country, but also the external border of NATO and the European Union.
Latvia has been actively engaged in strengthening and modernizing its border with Russia since 2015. One of the measures to protect the border was the construction of a 93-kilometer fence with barbed wire 2,7 meters high. The total length of the Russian-Latvian border is 283,6 kilometers.