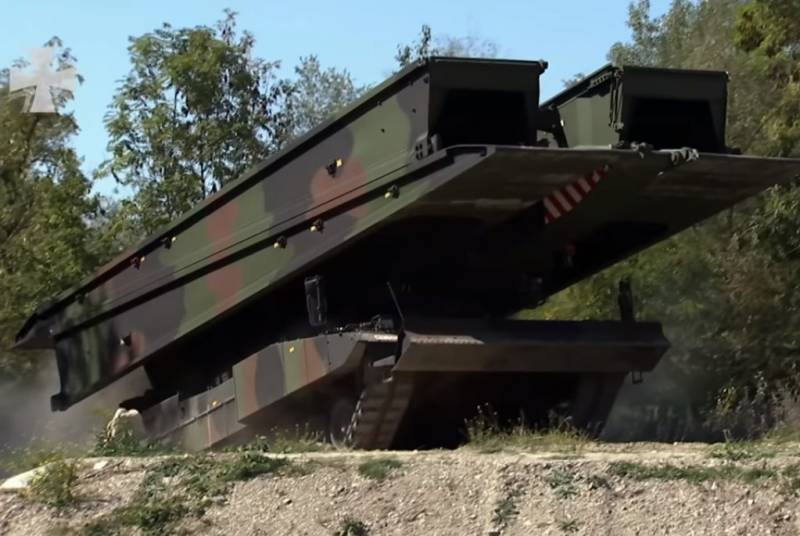 The Bundeswehr plans to replace all of the existing Biber self-propelled bridge pavers with more modern Leguan. By the way, in German, Biber means "beaver", and Leguan means "iguana".
It is reported by the Polish edition of Defense 24.
The new bridge layers are able to support the weight of even the heaviest varieties
tanks
"Leopard".
The Budget Commission agreed to sign an agreement to supply Leguan self-propelled axles on the Leopard 2 chassis for the German armed forces. The Bundeswehr will pay about 24 million euros for the 330 bridge layers along with a set of auxiliary equipment and spare parts. The contractor will be KMW.
Leguan consists of two spans, due to which it can be used to prepare two bridges with a length of 14 meters or one 26-meter. According to the manufacturer, the bridge preparation takes no more than five minutes. Through it, vehicles weighing more than 70 tons can be transported, which in practice means the possibility of transporting even the heaviest 3rd generation tanks like Leopard 2A7 with reinforced armor.
Acquired bridges will replace legacy Biber systems with the Leopard 1 chassis, which have lower payloads, which the Bundeswehr has been using since 1975.