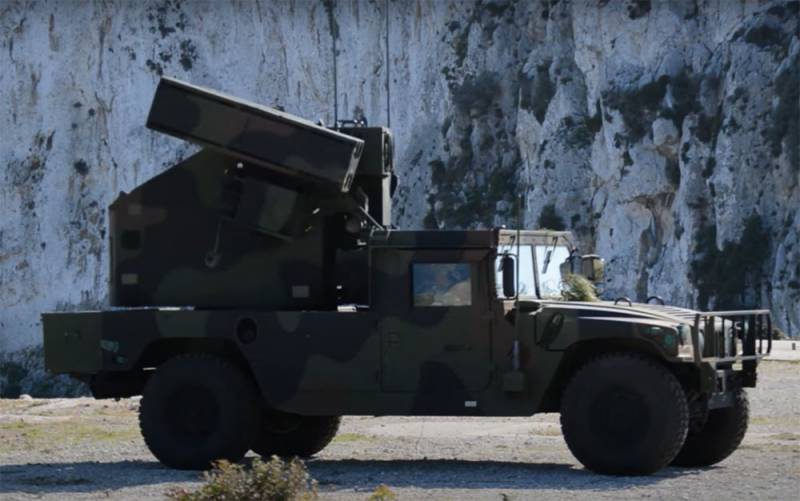 There are reports from Saudi Arabia that the Houthis have once again tried to attack Saudi targets using
drones
. These are kamikaze drones - aircraft with explosive devices. They can be remotely directed to a chosen target. Earlier, in a similar way, the Houthis, as the representatives of the Yemeni group Ansar Allah are called, attacked a military parade, as well as oil facilities in Saudi Arabia.
This time, the Hussites reportedly sent four drones equipped with explosives to the border.
The representative of the Saudi coalition, Colonel Turki al-Maliki, claims that all four UAVs were intercepted even over the territory of Yemen.
From a statement by Colonel Al-Maliki:
Drones
were destroyed before crossing the Saudi border. Our coalition has a strong and effective air defense network that is able to counter such threats and prevent attacks as soon as drones are launched from Houthi-controlled areas.
According to some reports, the self-propelled short-range SAM M1097 Avenger with FIM-92 Stinger and machine guns of 12,7 mm caliber were used. These are American-made complexes that are in service with the Saudi forces.
According to Turki al-Maliki, "the coalition is taking all measures to protect civilian objects in accordance with international law."
At the same time, the Saudi coalition is still experiencing problems in Yemen. The Hussites taking control of the central part of Yemen continues to give them the opportunity to strike in different directions, entering the rear of the Yemeni army and its Saudi allies. Hussites call Saudi troops occupation.