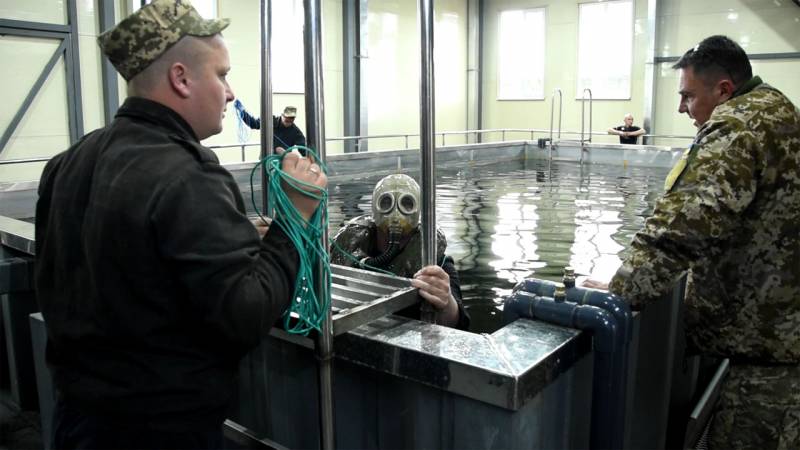 In the center of combat training "Desna" began to train crews
tanks
APU for forcing water barriers, including for underwater forcing rivers.
We are talking about arranging this type of training at the 169th training center of the Armed Forces of Ukraine, where a two-level complex of the so-called light-diving training of tank crews was previously built.
The Ministry of Defense of Ukraine notes that the main advantage of this complex is that classes can be conducted without leaving the crews on a particular body of water. Accordingly, preparation can be carried out at any time of the year in any weather conditions.
From the message of the Ukrainian command:
And also it saves time and fuel.
It is noted that tankers can improve their skills of forcing water barriers using a model of a tank tower under water at a certain depth.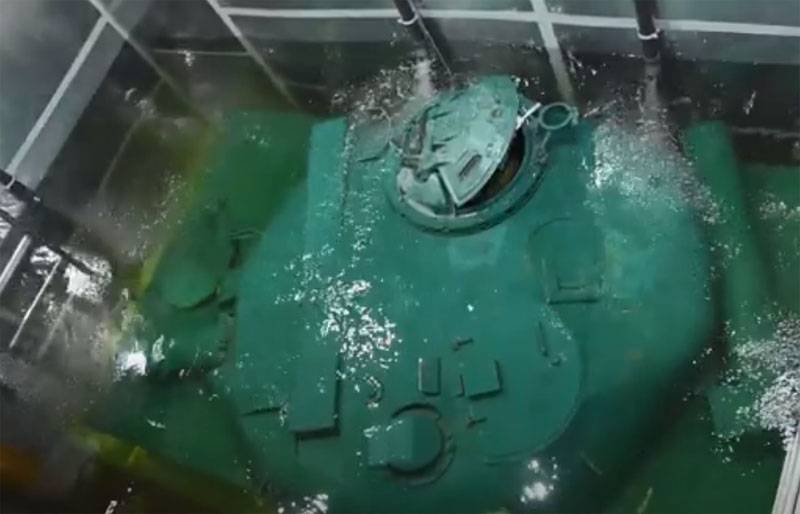 The complex is equipped with an emergency water discharge system. In a critical situation, water can be drained within 10 seconds.
From the report:
The personnel during training uses lightweight gas masks IP-5 - personal protective equipment that can be used at a depth of up to 7 meters.
Is this training a segment of the planned training of Ukrainian tankmen, or can it be fraught with new provocations of Ukrainian security forces in the Donbass?
A military expert, a member of the presidium of the organization Russian Officers, retired colonel Viktor Baranets, answered this question to Military Review.
Viktor Baranets notes that in the past he himself was a tanker trained in Ukraine:
Preparation for crossing rivers was previously included in the compulsory training program. Well, if we assume that the Ukrainian military was going to cross the Donetsk rivers, then they would drown there. Generally speaking, in order to incapacitate a tank during the forcing of a water barrier, a lot is not necessary, especially since the pipe is forced out during forcing - it is clearly visible. It's enough to even throw a grenade so that this pipe is smashed and water pours into the fighting compartment of the tank.
According to the expert, there is no need to escalate, but this needs to be watched.
Victor Baranets:
Still, you need to carefully monitor why in Ukraine they suddenly decided to turn their tank troops into this section of combat training. Despite the fact that in recent years everything has come down to collecting one of the 20 tanks of Soviet construction.
Video material about the Ukrainian training center (published at the end of May of this year):