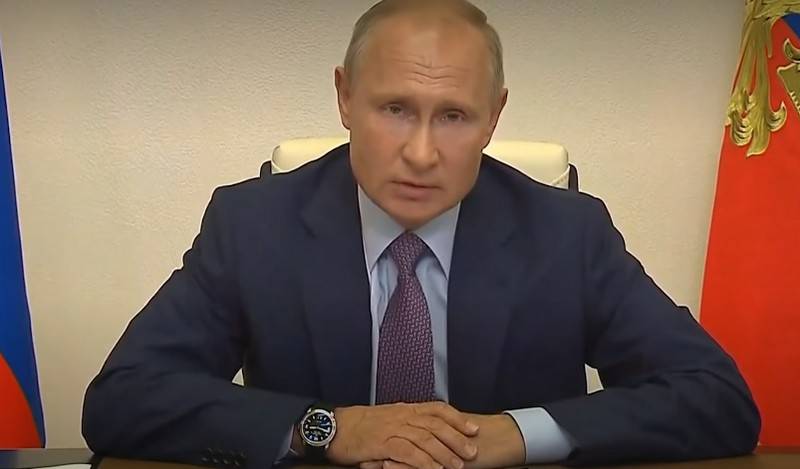 The amendments that Russian President Vladimir Putin wanted to make to the Constitution of the country were already approved earlier by both the State Duma and the Federation Council, but he wanted the blessings of the people, so that the inhabitants of Russia would support him, that the will of the people be expressed. This is written in an article for the German edition of ARD, Christina Nagel and Ina Ruk.
According to the authors of the article, the vote on amendments to the Constitution was held with violations, in many videos shot at polling stations it was clear that passport data were not always verified. And on social networks, many reported that they voted two or three times.
However, the material says, the main "topic" of the vote was not fixing social guarantees, not banning same-sex marriages and not even further indexing pensions, but zeroing out Putin's presidency. It is emphasized that the vote took place not on each item, but in its entirety, i.e. immediately for all amendments.
The whole voting procedure as such raises questions. She was specially invented for this reason. Such a generalized vote is not provided for in the Constitution. It was possible to hold a real referendum. But then it would be necessary to vote on each individual item. This, in all likelihood, was not wanted.
- The authors cite the statement of an independent observer from the Voice organization Vitaly Averin.
At the end of their material, the authors emphasize that with this vote Putin secured further leadership of the state for another two terms, i.e. after 2024, he can safely run for the post of leader of Russia if he wants. But he (Putin - approx. "VO") does not exclude this possibility.
And one more thing that was emphasized in the article, with the new amendments, Russia finally resolved the issues of Crimea and the Kuril Islands. Now, under the new Constitution, transferring them to someone is excluded.