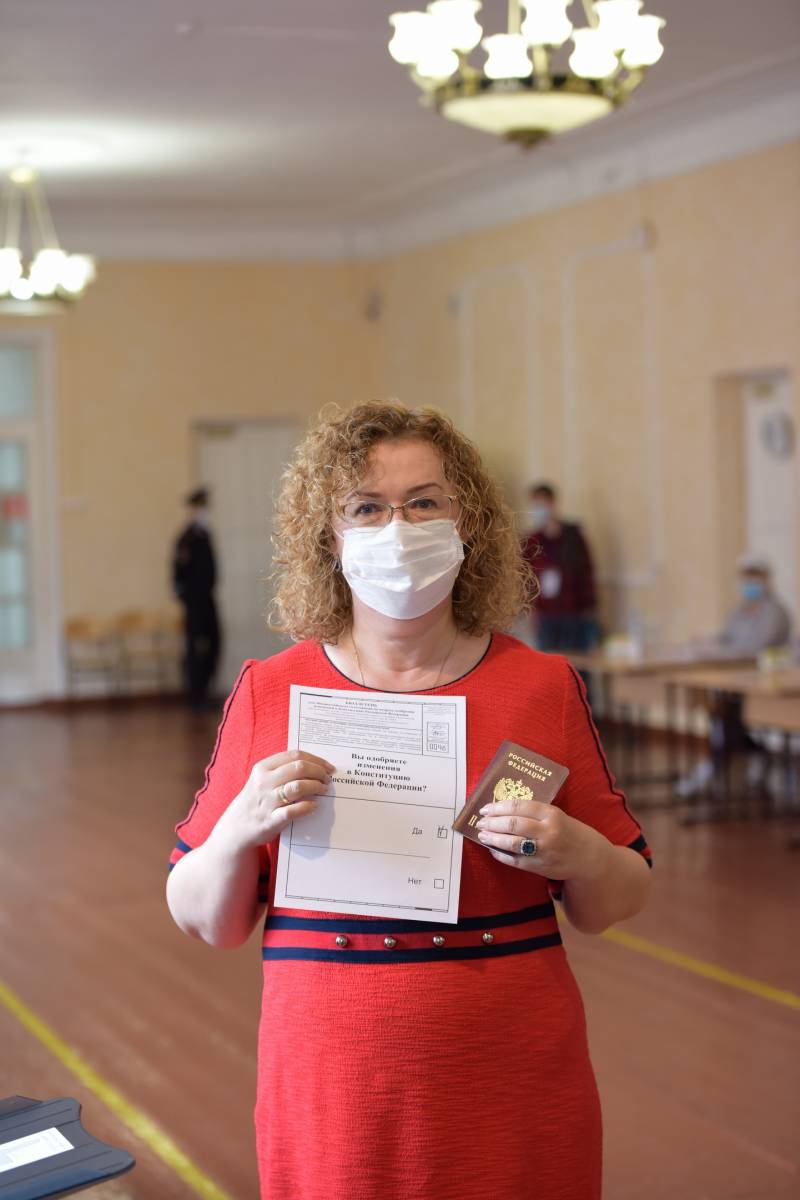 As previously assumed, in the case of a preponderance of votes by the will of the Constitutional amendments by the Russians who said "Yes", July 1 may turn out to be a "red date" in the Russian calendar. Recall that at a turnout of about 65%, according to the CEC of the Russian Federation, almost 78% voted for amendments to the Basic Law of the country.
Now there are initiators of the determination of July 1 as a new day off. One of the initiators in this case is Olga Epifanova, deputy chairman of the State Duma of the Russian Federation, a member of the Just Russia faction. According to her, "this day will be remembered by everyone who participated in the vote."
It can be seen in the photo that the deputy chairman of the State Duma of the Russian Federation decided to take a picture with a ballot right at the polling station, in which she put a note on supporting amendments.
At the same time, the fact that the voting was conducted not only on July 1 was somehow overlooked. It began on June 25th.
State Duma deputy:
Once Constitution Day was considered a holiday and a day off. This tradition was canceled about 15 years ago. It would be nice to return the tradition and declare Constitution Day not December 12, but July 1.
Often it seems that our legislators have resolved all the most important issues in the country long ago, and therefore there is a constant discussion of which day to mark the weekend, when to celebrate a particular holiday and whether to celebrate it at all.