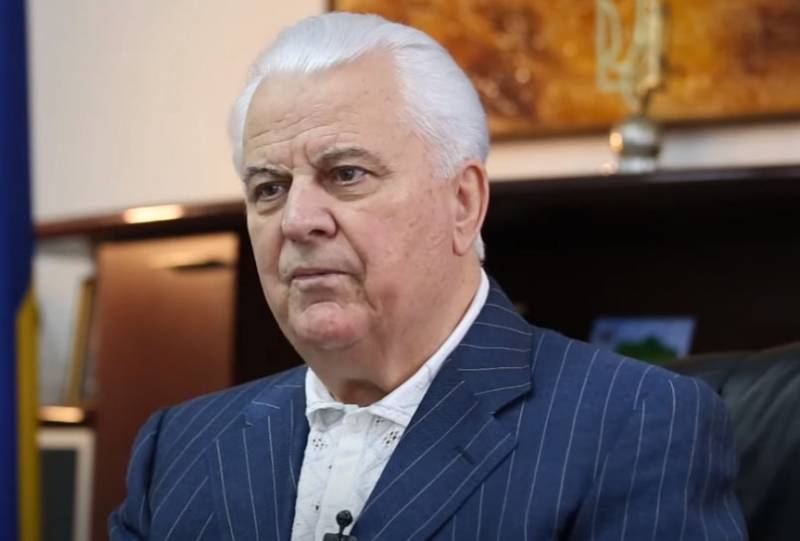 Another interview was given by the first president of Ukraine Leonid Kravchuk. Kravchuk, speaking for the NSN, commented on the statement of the ex-people's deputy of the Verkhovna Rada Yevgeny Muraev that Kiev is afraid of the return of the territory of Donbass to its control.
According to Kravchuk, "he did not hear such pessimistic statements from representatives of the Ukrainian authorities".
It should be noted that Muraev, speaking about the Donbass, stated the following: Kiev is afraid of returning to its control territories with millions of people, since it will have to pay pensions, provide social protection, and also to figure out where the heroes are and where the criminals are.
Leonid Kravchuk:
And in my thoughts I do not admit that we do not need the Donbass.
Commenting on the fear of Kiev that the territories of Donbass will be transferred to its control because of the need to restore the destroyed, Kravchuk said that he "believes in Russia":
I believe that Russia will not refuse to help us restore the destroyed territories.
As you can see, the long-term dream that someone will come and help financially continues to own the minds of the political (both current and former) elites of Ukraine. Maybe it's time for Kiev to take care not those who "help" rebuild the Donbass, but when the war that continues to take their lives will end there already ...?