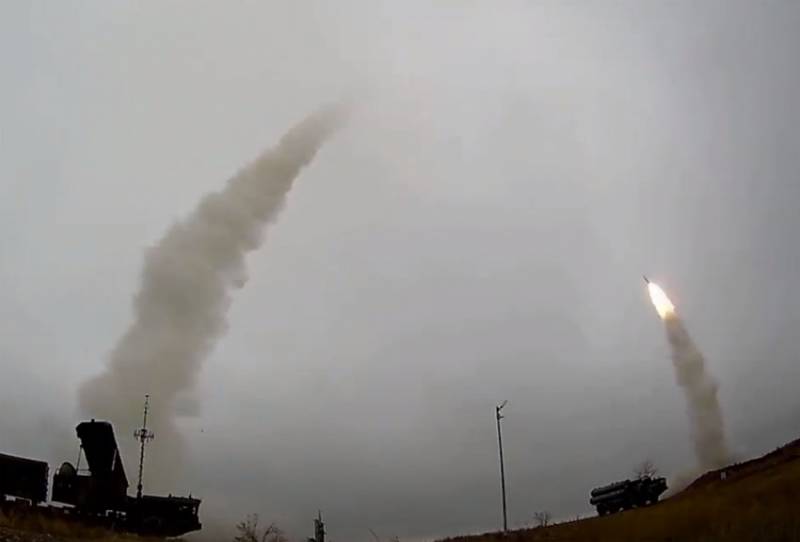 Shots from the S-400 complex
In the specialized edition "Red Star" an interview was issued with the Commander-in-Chief of the Aerospace Forces Sergei Surovikin. One of the components of the interview was devoted to the promising S-500 "Prometheus" air defense system, which will soon begin to enter the combat duty of the Russian armed forces.
According to General Surovikin, the S-500 complex is not an ordinary air defense system. This is a multifunctional system of a new generation, which is capable of destroying threatening space satellites of the enemy in their orbits, as well as hitting missiles flying at hypersonic speed in near space.
The S-500 Prometey complex was named the first generation by the commander of the Russian Aerospace Forces
weapons
space defense. From his interview
The Red Star
:
In the future, he will be able to destroy low-orbit satellites and space weapons. The characteristics embedded in this anti-aircraft missile system make it possible to destroy hypersonic weapons of all modifications.
Further, words were said that at the moment there are no analogues of the S-500 in the world.
According to the latest information, the S-500 "Prometheus" air defense system will begin to enter service with Russian units and formations as early as 2021.
Recall that earlier, when it came to the S-500 complex, State Duma deputy, LDPR leader Vladimir Zhirinovsky announced that Russia has even more serious air defense weapons: "S-600 and S-700 systems." That statement of Zhirinovsky caused ironic statements by experts.