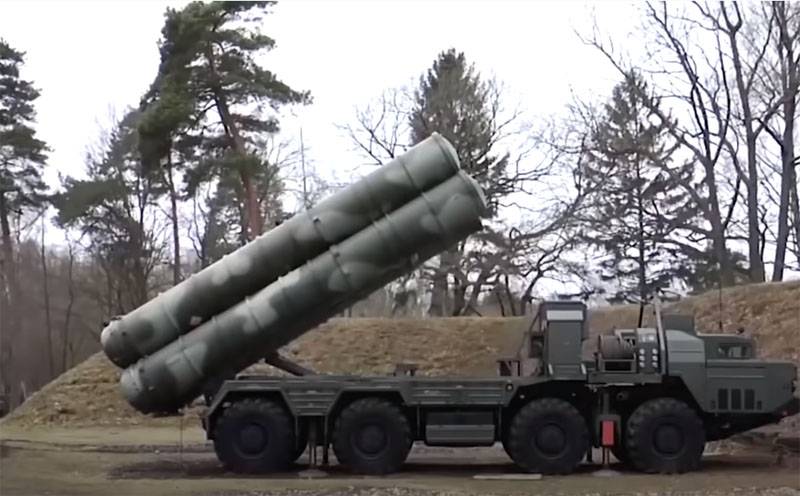 The Chinese edition of Sohu came out with material on the conflict situation that arose between the US and Turkey over the purchase of the latest Russian S-400 anti-aircraft missile systems. Recall that the first systems were delivered to Turkey from the Russian Federation, however, this country does not put Russian air defense systems on combat alert, citing problems of the epidemiological plan. Experts believe that the main reason why the S-400 Triumph air defense systems are still not included in Turkey's air defense system is due to American pressure.
The other day, a representative of the US Senate proposed to completely buy out the S-400 from Turkey in order to "restore trust between the two NATO countries." In Russia, commenting on this statement by a representative of the American legislature, they say that the Russian Federation can respond with sanctions if Ankara decides to resell the complexes to a third country.
Does Chinese Sohu write colorfully about the situation?
For most Americans, the word Turkey is associated with Turkish kebab, and now it is talked about in Washington as an "unreliable partner" and it is reported that it needs to be bought from Russia
weapon
. And this "insecurity" is associated with military-technical contacts with Russia and, specifically, with the purchase of S-400 systems from Russia.
It is noted that the latter can forget about the "unreliability" of Turkey for the United States if Ankara resells them Russian air defense systems.
The author writes that the United States is allegedly ready to pay about $ 400 billion for the S-10. And he states:
If Turkey decides to sell Russian air defense systems to the Americans, this will only mean one thing: the United States is ready to slide into a loss-making business, if only to somehow harm Russia. This is disgusting for Russia, but it is consistent with the American style of behavior.