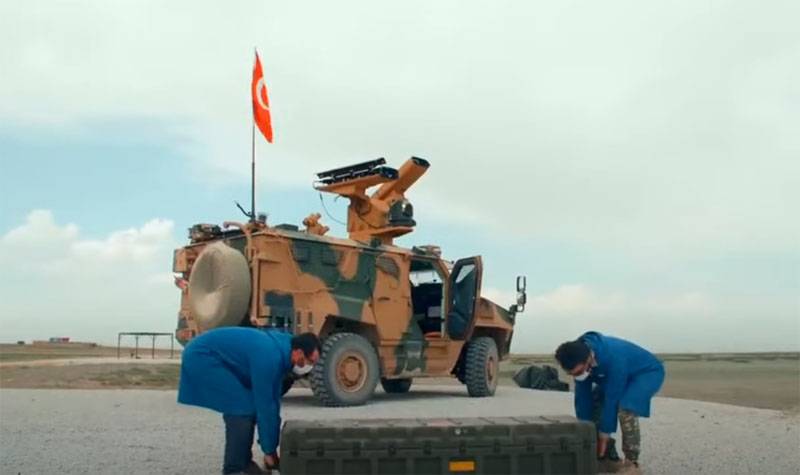 Turkey's Sungur anti-aircraft missile defense system has successfully passed tests and is ready to enter service. This was announced yesterday by the head of the Turkish defense industry Ismail Demir on his Twitter page. This information was published by the Turkish agency Anadolu.
It can be used by the naval
fleet
and also be integrated for ground and air platforms. The Sungur air defense system was developed by Roketsan with the participation of other Turkish manufacturers. The missile can be launched from a mobile platform with the possibility of 360-degree rotation. The complex has the ability to detect, identify and track targets day and night.
Due to the high maneuverability and accuracy used by the titanium alloy, the aiming range of the Sungur air defense systems, according to Turkish media, "significantly exceeds the analogues of its class."
The basis of the Sungur complex is a rocket from a Turkish-made portable anti-aircraft missile system PorSav (Portatif Savunma). Two well-known companies took part in its development - Roketsan and Aselsan.
The launcher was mounted on the chassis of an armored Kirpi car with a 4x4 wheel arrangement. Deliveries of such armored vehicles to the Turkish army began in 2014.
Other air defense niches in Turkey are already experiencing HISAR short-range and medium-range air defense systems of their own production.