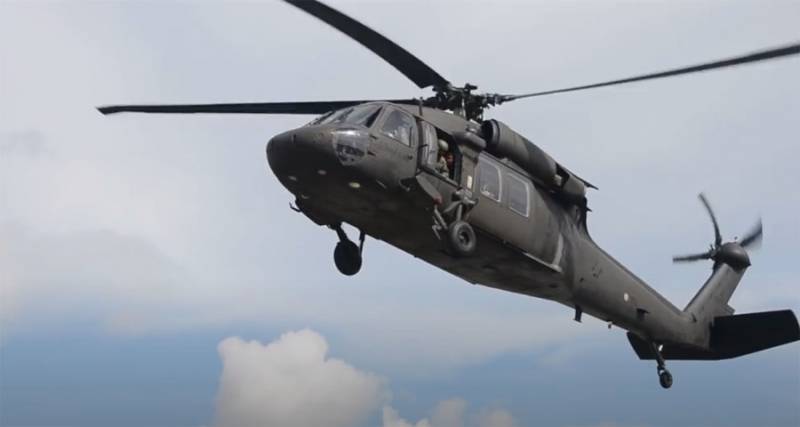 Mysterious workout discussed in US
aviation
. It is reported that in the area of ​​settlements along the Oregon coast at night (local time) on July 1, a group of Osprey helicopters and convertiplanes flew at a fairly low altitude - about 20-30 m.
From a post on the American blogosphere:
It was quite unexpected. In the middle of the night there is a large group of helicopters and other aircraft. Many townspeople are now talking about this. When the buzz was heard, I thought the Chinook was flying. It was so loud that excited a lot of people.
In the publication of The Drive, citing an expert, it was reported that the aircraft moved at high speeds. From material:
There were several helicopters. People who live in that area report that their homes literally shook with a rumble. Local residents also say they have never seen helicopters fly so low and fast.
The same material notes an additional nuance of training: in Oregon and other states of the northwestern United States there are no aviation units with Osprey convertiplanes. The closest convertible base is located in southern California. At the same time, it is noted that at one time, convertiplanes were transferred to the Oregon area for conducting a training landing operation. This time, eyewitnesses do not report a landing.
"Mysteriousness," as the American press and the blogosphere talk about this operation, adds that while the Pentagon has not commented on the exercises that have awakened thousands of Oregon coastal residents.
The Oregon Military Department even declined to comment even for American journalists, noting only that all aircraft located at the state's bases were on the ground by 23:00 p.m.
After some time, statements appeared in the US media that helicopter training "in the region of the country's nuclear facilities" was planned in late June and early July in the northwestern United States. In particular, we are talking about training in the area of ​​the Columbia nuclear power plant (Washington state). However, this station is located quite far from the Pacific coast.