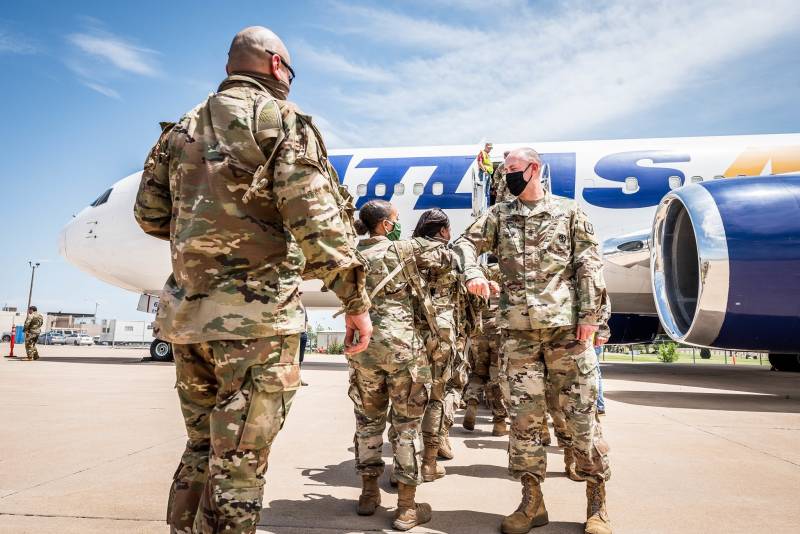 In the US Senate, a vote was taken on the proposed additional initiative for the withdrawal of troops from Afghanistan. Senator Rand Paul took the lead. He proposed that President Trump's proposal for the withdrawal of troops from Afghanistan be consolidated in a defense policy bill.
In the event of such a consolidation, no one in the United States would have the opportunity to influence the withdrawal procedure. Based on Rand Paul's initiative, US troops must leave Afghanistan within a year. At the same time, each of the military personnel will have to receive an additional payment in the amount of from 2,5 thousand dollars.
However, most senators decided that such a proposal could not be supported. So, 33 representatives of the upper house of the American Congress spoke in favor of the initiative, and 60 said no.
Those who voted against it said that Rand Paul's initiative "is not the best way to put an end to the war in Afghanistan."
But with renewed vigor in Congress, they are ready to discuss the possibility of imposing sanctions against Russia because Russian intelligence allegedly offered the Taliban (the Taliban, a terrorist group banned in the Russian Federation) money for an attack on American troops in Afghanistan. Sanctions are proposed to be introduced, as is often the case in the United States, based on media coverage. In this case, we are talking about an article in the NYT publication - the very one that Donald Trump called "fake news". Apparently, in order to enhance the effect, the United States decided to publish the actual "rewrite" of that article in another publication - The Washington Post. Moreover, both publications - with reference to unnamed persons.