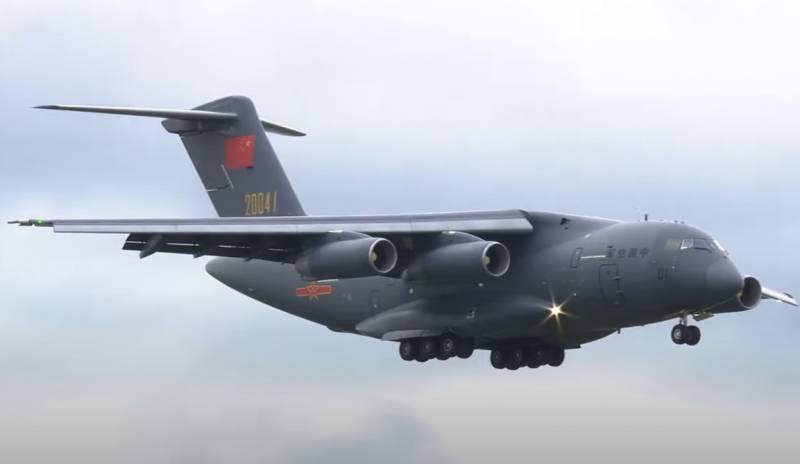 Since the outbreak of the COVID-19 epidemic, Chinese Yun-20 transport aircraft have repeatedly carried out missions abroad, constantly transporting medical supplies to Pakistan, Thailand and other countries. He recently made his first flight to Russia to deliver a PLA honor guard to participate in a military parade on Red Square. According to the PRC, Yun-20 in the future will significantly increase the combat effectiveness of the PLA troops.
According to the publication of China Military, modern warfare is characterized by the extension of war zones. In this regard, the value of the rapid reaction forces, which must be transported over long distances, sharply increases. In this situation, heavy transport aircraft cannot be dispensed with, whose overall combat effectiveness ultimately depends on their performance characteristics.
Currently, the Yun-20 has a maximum take-off weight of 220 tons and a maximum load capacity of 66 tons. The speed of the Yun-20 is more than three times the speed of high-speed rail trains and more than 20 times that of maritime transport. He can assemble troops into a single fist as soon as possible.
As military expert Chen Hong explained, the aircraft has the potential for further development. According to him, Yun-20 is currently equipped with Russian D-30KP-2 engines. At the same time, he expects that in the future they will be replaced by WS-20, a new generation of domestic reactive power plants capable of providing more than 15 tons of thrust (D-30KP-2 has 12 kgf on take-off mode).