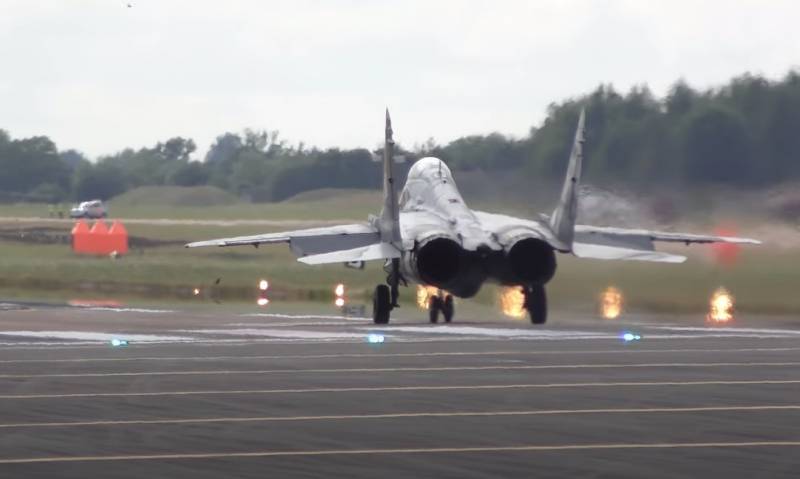 The upgraded MiG-29 fighter jets, which the Syrian Air Force received from Russia, can improve their outdated fleet. However, their appearance is unlikely to save Syria from ongoing Israeli air strikes.
This opinion is expressed by Forbes, operating on the statements of Damascus and Moscow on the transfer of two batches of advanced MiG-29s. At the same time, doubts are expressed whether these "premises" were really intended for Bashar al-Assad, and not for Khalif Haftar.
According to the publication, if the planes replenished the Syrian fleet, then this would be a good help for the local air
fleet
who "is extremely tired and in poor condition after nearly a decade of war and countless bombing raids across the country."
But even if Syria received a new and upgraded MiG-29, these aircraft are unlikely to prevent Israel, which enjoys relative impunity, from continuing to carry out air strikes.
- writes Forbes, indicating that the IDF during the entire time of the bombing lost only one fighter. And then the pilot made a "professional mistake", which turned out to be luck for the Syrian air defense.
The MiG-29 will not be saved even by the very formidable R-77 air-to-air missiles attached to them - the Russian equivalent of the American AIM-120 AMRAAM. In this case, the opinion of the British military expert Justin Bronk is given. According to him, Israeli aircraft have much more modern and sophisticated equipment, weapons systems and defensive means, "than their Syrian counterparts," and the pilots have better training.
Even if they [MiG-29] are equipped with the R-77, I would advise the Syrian crews: stay away from Israeli fighters!
- summarizes Bronk.