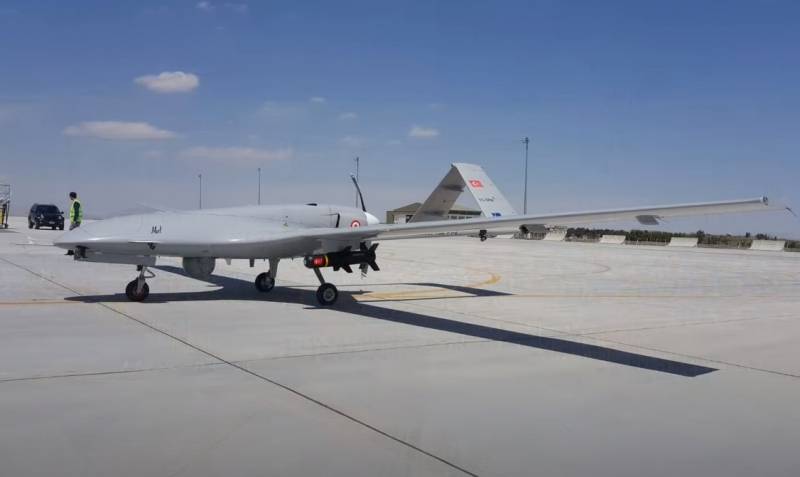 Ankara is ready to export to Azerbaijan only Anka reconnaissance and strike drones. At the same time, Bayraktar TB2 UAVs actively used in Syria and Libya to sell Baku is not possible.
West will not allow?
This was reported by the Azerbaijani publication Azeridefence, referring to a statement by an anonymous source. According to him, the difficulties in exporting UAVs of the Bayraktar TB2 and Karayel-SU types are caused by the "stuffing" of these machines - "they are equipped with components imported from abroad".
These include the engine, satellite communications system and payload. These products are manufactured in Western countries, which must give permission for their transfer to a third party. However, according to a source at Azeridefence, past experience shows that getting approval will be difficult.
Bayraktar was actively used by Ankara during military operations in Syria and Libya this year. Judging by the headlines dazzled on the pages of the Turkish and Western press, the drone showed itself "in all its glory". Allegedly, due to air strikes, the score of the destroyed Pantsir-S air defense missiles went to the tens.
However, Defense Arabic, citing Ment Defense, points out that according to Turkish sources, ""
aviation
Turkey has destroyed nine systems of this type in recent months. "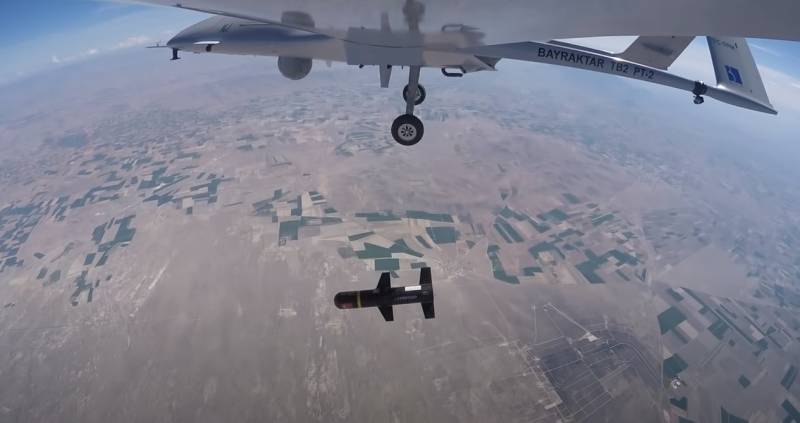 Do you need such a horse yourself?
At the same time, according to expert estimates of Lostarmour, Ankara lost at least 14 units of Bayraktar TB2. It is possible that many more drones were destroyed. At least at the peak moment of the confrontation with Assad's troops, it was announced that they would deploy accelerated UAV production.
As can be assumed, Turkey does not really want to sell the Bayraktar party to Azerbaijan due to the need to make up for losses in their park. Moreover, given the growing escalation of the conflict. In any case, previously there were no problems with the export of this UAV. So, in October 2019, when it was all about active battles, the delivery of six Bayraktarov purchased by Ukraine was completed.
Bayraktar, judging by the experience of conducting military operations in Syria and Libya, is the main workhorse of Turkish aviation. The proposed Anka Baku was not used so intensively, although it is much more massive and capable of carrying 200 kg of payload with a weight of 1600 kg (Bayraktar - 55 kg with a mass of 650 kg). Apparently, the "Bayraktars" are really still equipped with the "stuffing" of Western production. But this does not affect the impossibility of exporting them, but the desire to replenish their own fleet with these machines.