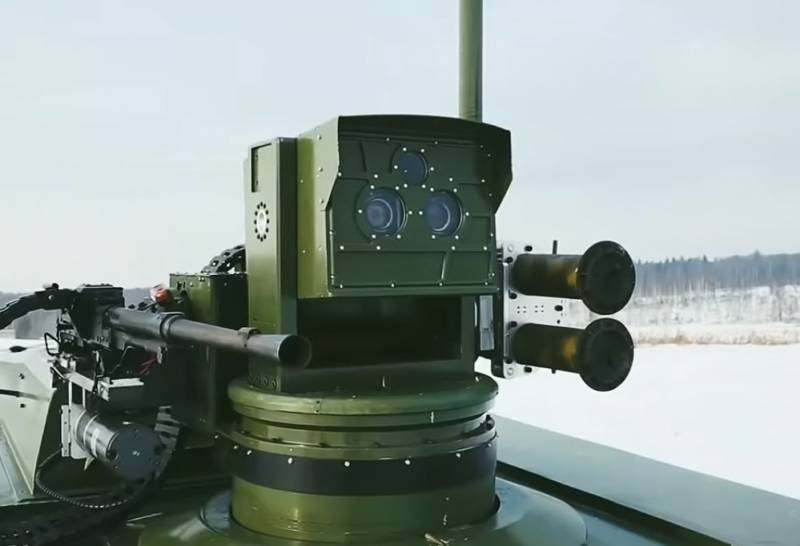 Russian robotic
Tanks
learn to understand the orders that people give. At the same time, they are being developed so that robots help soldiers solve combat tasks.
This is written by David Ax in an article for Forbes magazine.
The Russian Advanced Research Foundation (FPI) is closely engaged in testing artificial intelligence systems for Marker ground-based robotic systems, which can respond to commanders' orders in the same way as ordinary soldiers.
Oleg Martyanov, Head of the National Center for the Development of Technologies and Basic Elements of Robotics of the Advanced Research Foundation,
interview
TASS told the news agency that it was originally intended to control robotic tanks using tablets, but then decided to explore the possibility of setting tasks using voice commands.
The first attempt to use ground-based unmanned aerial vehicles was the Uran-9 complex, which is a 12-ton vehicle armed with a cannon and missiles. True, his practical tests in Syria showed that he is not reliable enough and has limited capabilities.
The Marker is larger than its predecessor. When it was created, the flaws that existed at the Uran-9 complex were taken into account and corrected.
It is difficult to call this battle robot a full-fledged unmanned tank, but in the Western media they call it that.
According to American analyst Samuel Bendett of the Center for Naval Analysis, such systems will not replace soldiers. They simply can help the military in combat operations, reconnaissance, evacuation, as well as in solving other tasks.