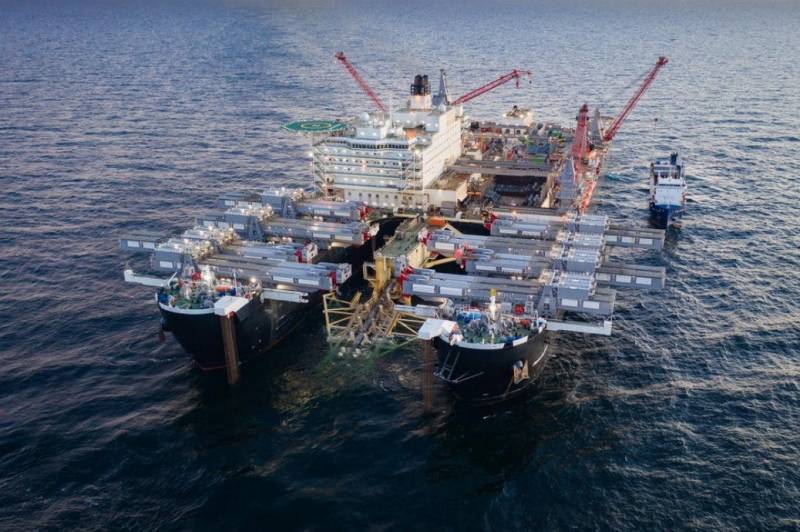 Nord Stream 2 AG has calculated the damage caused to the Nord Stream-2 gas pipeline by new US sanctions. Under the blow of sanctions - investments of partners and investments in the energy infrastructure of Europe.
According to Nord Stream 2 AG, the sanctions will block € 700 million in direct investment in the completion of the SP-2 project. In addition, the investment of € 12 billion allocated by European companies to the energy infrastructure of the EU will be in jeopardy. Of this amount, 8 billion euros are for Nord Stream-2.
US sanctions will affect the interests of nearly 120 companies from 12 European countries. That is, it is not only about Russia's damage, but also about the problems for the European economy, including the forced costs of gas purchases at higher prices. However, this is precisely what the American leadership is seeking.
The point of opposing the construction of Nord Stream-2, as you know, is to provide advantages for the sale of American liquefied natural gas to European countries. It is much more expensive than Russian "pipeline" gas (about a third), but European countries may be forced to buy it because of the political and economic blackmail of the United States.
Recall that the US Senate introduced additional sanctions against the Nord Stream-2 gas pipeline and companies associated with its construction in the national defense budget of the American state. This maneuver is used so that the US president (even if he had such a desire) could not "veto" the sanctions. According to US senators, the gas pipeline is an "energy
weapon
Russia "and its launch must be prevented by any means in order to exclude the strengthening of Moscow's economic and political influence in Europe.