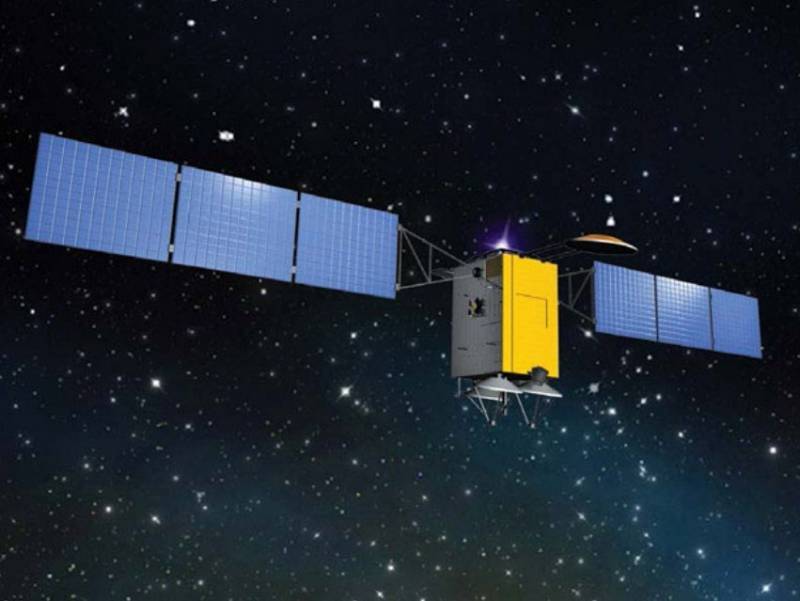 The fate of the first Ukrainian telecommunications satellite "Lybid" ("Swan") is a big question. While he is in Russia, and the leadership of the State Space Agency of Ukraine is wondering what to do next.
According to the head of the space agency Vladimir Usov, the court refused to return the money spent on the creation of the satellite. Meanwhile, the government of Ukraine took a loan from the Canadian Export Agency in the amount of $ 292 million for the construction of the apparatus.
Usov also stressed that the satellite acquisition agreement is invalid, and outlined three possible scenarios for the development of events. The first and most optimal for Kiev is somewhere else to get another 50-60 million dollars, finish building a rocket and launch a satellite from the Russian Baikonur cosmodrome. The second way is to find an investor who will be ready to send the satellite into orbit on its own. Finally, the third way is the sale of the rights to use a satellite from the territory of Russia to another state or corporation, and the construction of the new satellite with the proceeds.
Money will not be returned to Kiev.
Note that the decision to create a satellite was adopted by the Ukrainian government 13 years ago, in 2007, and in 2009 Kiev took a loan from a Canadian agency to create it. But most of the money taken on credit has disappeared, and the Lybid satellite since 2014, when relations between Kiev and Moscow have worsened, is in Russia in a half-ready state. Only in 2019, Kiev completed the payment of a loan to the Canadian Export Agency.
It turns out that the whole
история
with satellite - one total loss for Ukraine: both financial and reputational. This is another example of how short-sighted Ukrainian nationalist politicians, breaking normal relations with Russia, dealt a blow to the economy of their own state. Now Ukraine has neither a satellite, nor money paid for it.