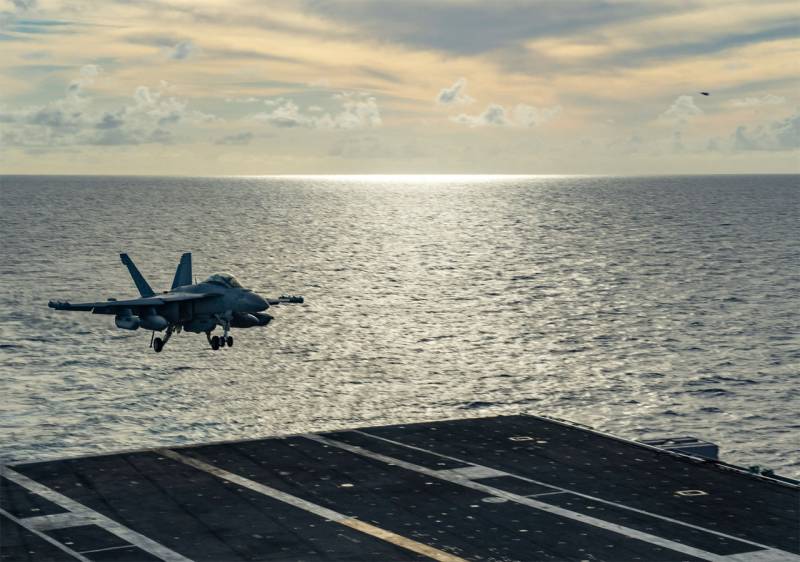 For the first time in a long time, three aircraft carrier strike groups (AUG) of the US Navy operated in the waters of the Philippine Sea. These are groups led by the aircraft carriers "Ronald Reagan" and "Nimitz" (located in the Philippine Sea at the moment), as well as the aircraft carrier "Theodore Roosevelt" (recently left the water area of ​​this sea).
In the USA they note that in this way "a signal was sent to China." This is "a signal that the US is standing guard over the interests of its allies in the region."
The command of the US Navy noted that the reduced number of crew members of the aircraft carrier Theodore Roosevelt, on board which an outbreak of a coronavirus had previously been detected, "copes with all the tasks." One of the tasks reportedly is to demonstrate support for Taiwan, "which has recently been under Chinese pressure." What kind of "pressure" in question is not reported.
Earlier, the US administration for the first time allowed itself to officially congratulate the President of Taiwan on assuming office. Before that, the United States tried to maintain neutrality, at least in this regard. The gesture of the US administration provoked outrage in Beijing, where it was stated that Washington continues to act to divide the Chinese people. Recall that Beijing is making efforts to actually and legally unite with Taiwan. At the same time, China considers the island of Taiwan to be its territory.
The command staff of the American aircraft carrier Nimitz noted that operations with several aircraft carriers in the Philippine Sea showed the US's ability to build up striking power in the Indo-Pacific region and "its readiness to withstand those who defied the United States and international standards."