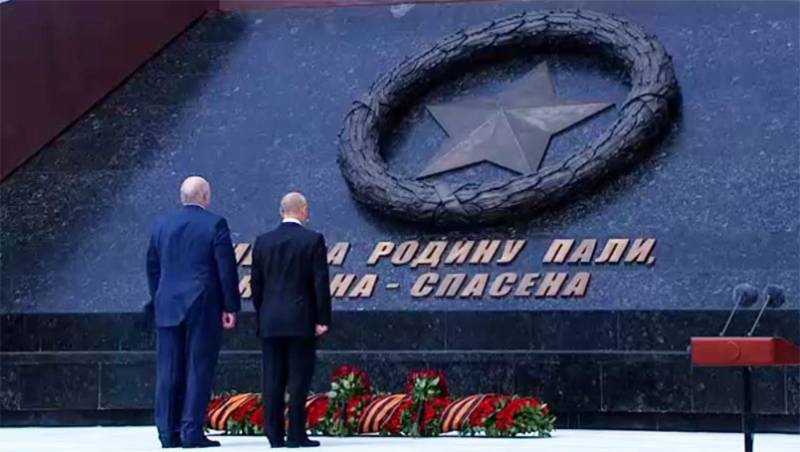 Russian President Vladimir Putin and Belarusian leader Alexander Lukashenko attended the opening of the Rzhev Memorial dedicated to the Soviet soldier. Opening the monument, the President of the Russian Federation addressed the Russians.
The Russian leader recalled that the Soviet soldiers who fell near Rzhev gave their lives for the Russians to live under a peaceful sky:
We will always remember what a high price the Soviet people paid for the Victory, what a blow the Red Army took upon itself and repelled. Time has no power over this feat. And he should never, cannot be forgotten.
Alexander Lukashenko also said his word:
Today we open a monument to soldiers, among whom were representatives of all the peoples of the Soviet Union. We give them the filial duty, the duty of holy memory. While we create monuments, while we come to the monuments, we will not fight, we will avoid this terrible tragedy. As soon as we forget the road to these holy places, we will definitely fight. This is the meaning of our actions in these bright holidays. We will not allow diminishing the significance of the Great Victory, distorting the truth about the events of that time and rehabilitating Nazism. Otherwise, the tragedy may happen again. Belarus and Russia, which have paid millions of their citizens' lives for peace on earth, are absolutely united in this endeavor.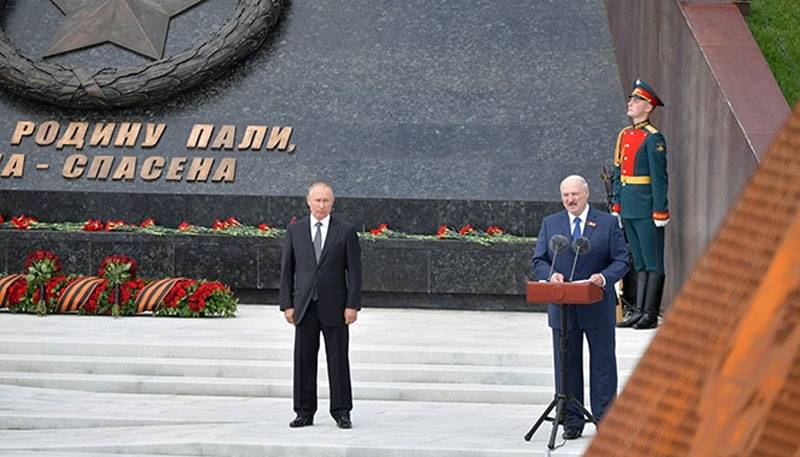 During the ceremony, the presidents laid flowers and honored the memory of the dead Soviet soldiers with a moment of silence.
The memorial complex covers an area of ​​4 hectares. It was created near the village of Khoroshevo in the Tver region. In these places in 1942-43 there were bloody battles with the Nazi invaders over the Rzhev ledge.
The memorial was designed by architect Konstantin Fomin and sculptor Andrei Korobtsov. Its central element is a sculpture of a Soviet soldier 25 meters high, made of bronze. He is supported by a flock of 35 cranes. The sculpture is set on a 10-meter mound mound.
Most of the funds spent on the creation of the memorial were voluntary donations from citizens.