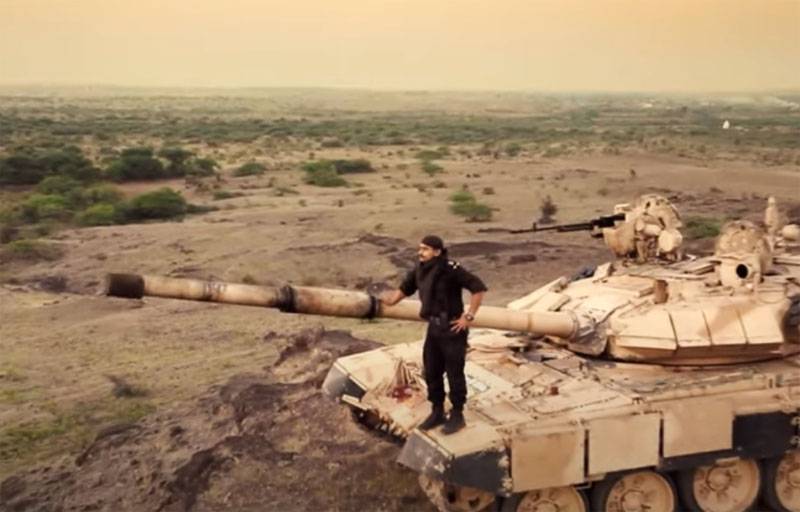 Finds confirmation that India has deployed armored vehicles near the Galvan Valley region in the Ladakh region. A few days ago, it was in the Galvan Valley that a skirmish broke out between Indian and Chinese troops. And in this clash, both sides of the conflict suffered losses.
The Indian edition of the Hindustan Times, citing representatives of the country's armed forces, reports that six are transferred to the Ladakh region
tanks
T-90 Bhishma, several infantry fighting vehicles, as well as 155-mm self-propelled howitzers.
It is stated that the Indian army "is not going" to use this armored vehicle, but "should be ready for any development of events."
Referring to officers of the Indian army, the mentioned media writes that Chinese troops can take advantage of the low temperatures in the mountains to "equip the infrastructure on the shores of Lake Pangong, as well as go through the lake itself."
On the eve it was reported that the military transport
aviation
India is transferring armored vehicles to the nearest airfields to the Galvan Valley. At the same time, it is alleged that the Indian Air Force used the C-17 Globemaster transporters capable of carrying loads of up to 77,5 tons. Today this information has been confirmed. The Indian media indicated that the T-90 tanks were transported "closer to the Galvan Valley region" precisely with the help of American-made transport vehicles.