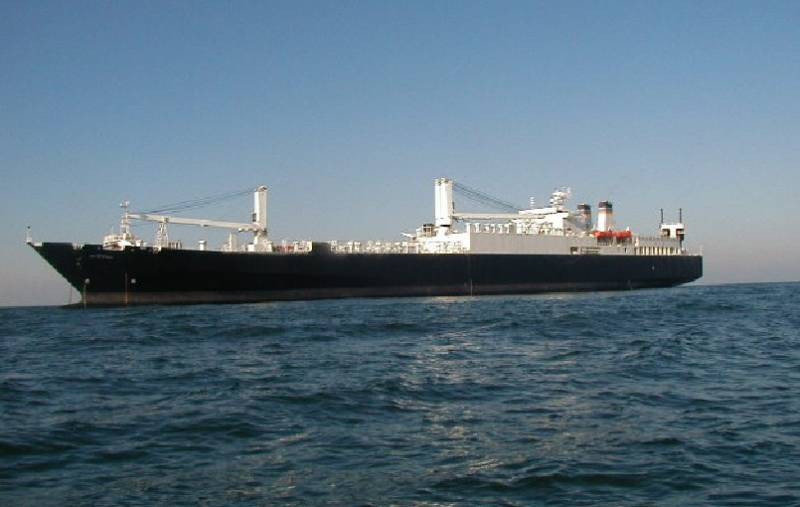 This ship was built in the USSR and even went under the Soviet flag for some time. Today it is included in the US Navy.
Forbes writes about the unusual fate of this warship.
It is called "Corporal Roy Wheat" and is subordinate to the US Naval Shipping Command. This service transports and supplies United States military units outside the country.
And although almost all the ships of the US Navy are built in the United States, among them there are also those created at foreign shipyards. But only one American warship is of Soviet origin - "Corporal Roy Wheat."
Once it was flying the flag of the USSR and was called "Vladimir Vaslyaev" and belonged to the Black Sea Shipping Company, the world's largest civil shipping company. It was created at the Black Sea Shipbuilding Plant in Nikolaev, which is now located in Ukraine. The vessel belonged to the "Atlantic" type, that is, it was able to cover long distances in stormy ocean waters.
After the collapse of the Soviet Union, when the country was plundered and sold, the Americans purchased Vladimir Vaslyaev at a reasonable price and included it in the US Navy. So the Soviet civilian vessel, having undergone reconstruction, became an American warship.
It was renamed in honor of Corporal Roy Whit, who heroically sacrificed his life during the Vietnam War. The fighter covered his body with a detonated mine to save his comrades.
Today, Corporal Roy Whit, along with the other 17 heavy transport vessels in the US Navy's Shipping Command, is engaged in the transfer of US troops and cargo across the globe.