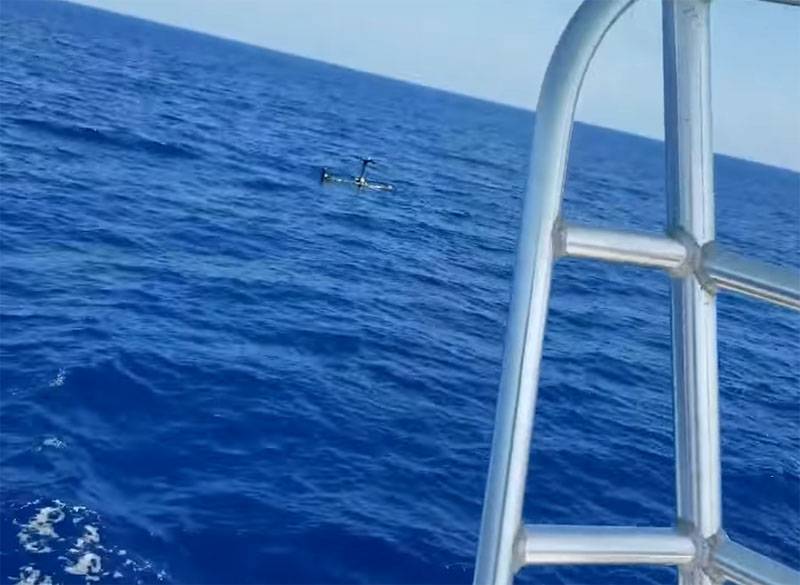 A strange floating object with surface and underwater antennas was seen off the coast of Florida. This is an unusual small "ship", resembling a surfboard, which is equipped with solar panels, allowing you to get the energy needed to solve practical problems. What kind of practical problems are we talking about?
The American media say that the surface drone is a new version of the WG (Wave Glider) from Liquid Robotics, a member of the Boeing corporation. This device previously aroused interest in the command of the US Navy, since the robot allows the collection of data on the sea depths, as well as on the state of the water area in areas of significant size.
It is noteworthy that the first surface robot in its new version was discovered by American fishermen. A video appeared on Facebook of the FishMonster fishing team, the caption to which indicates that the large fish hunter team did not understand what they encountered on the high seas.
One of the fishermen:
Look, there are antennas and some sensors on it.
Previously, materials appeared on the network that Wave Glider is not a 100 percent robotic tool. To a greater extent, he himself is an antenna that communicates with another underwater vehicle. Initially, a cable of about 8 m in length was used.
The American media suggested that the device found by fishermen near the coast of Florida could be part of a satellite communications and navigation system, as well as monitoring of underwater space. Earlier, the US Navy made statements about ordering an unmanned naval vehicle that would allow for "secret missions." What specific missions can be discussed were not reported.
And this is a video about the marine drone of the mentioned company from 2018 - with some information about the previous version of the device: