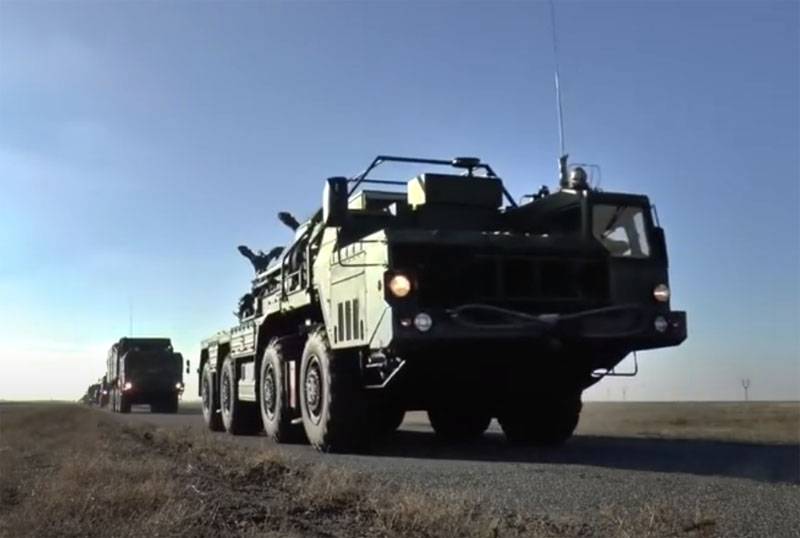 In the USA, the initiative expressed by the representative of the upper house of Congress regarding the S-400 Triumph anti-aircraft missile systems continues to be discussed. It is about the initiative of Senator John Thune. It consists in redeeming from Ankara the Russian air defense systems, which it acquired from the Russian Federation for the needs of its armed forces.
John Thune himself explains his initiative as follows: the redemption of S-400 systems will remove the accumulated contradictions on US-Turkish cooperation.
The US Senate recalls that it was the Turkish position on the purchase of S-400 Triumph air defense systems from Russia that led to the imposition of sanctions. Among the anti-Turkish sanctions imposed a few months ago is Turkey's exclusion from the joint creation of fifth-generation F-35 fighters. Turkey was not simply removed from the program, but those fighters that had already been built for it and for which Ankara paid for it refused to give it. In addition, the United States threatened sanctions against Turkish officials who participated in a deal with Russia to acquire the S-400 air defense system.
Tune:
Turkey should refuse to purchase (for the proceeds from the US "buyback") machinery and equipment incompatible with NATO requirements.
It should be reminded that Turkey at the moment has not put the S-400 air defense systems on alert. Turkey itself writes about this that one of the reasons may be precisely the American pressure on Ankara.
The Thune initiative is also being actively discussed because the contract between Ankara and Moscow a priori does not imply the resale of complexes to third countries.