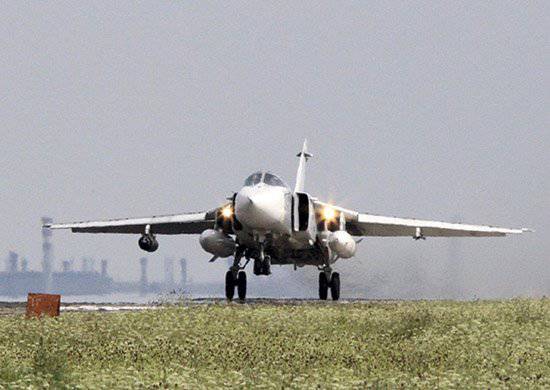 The aircrew of the Air Force and Air Defense of the Southern Military District (SKR) improves the management skills of the upgraded Su-24М front-line bombers at altitudes up to 200 meters. Special classes for working out actions in non-standard situations during a flight take place at an air base in the Volgograd region.
Pilots with qualifications of at least second class are allowed to fly. These classes are one of the stages of flight training, during which crews increase their piloting skills in covert movement, maneuvering to evade the attack of a fighter aircraft of a conditional enemy in conditions of electronic suppression, engine failure.
Classes will be held during the month. About 20 people take part in them.
The Su-24M front bomber is equipped with a new aiming and navigation complex and a laser-television aiming system, which provide increased accuracy of bombing under various weather conditions at any time of the day.