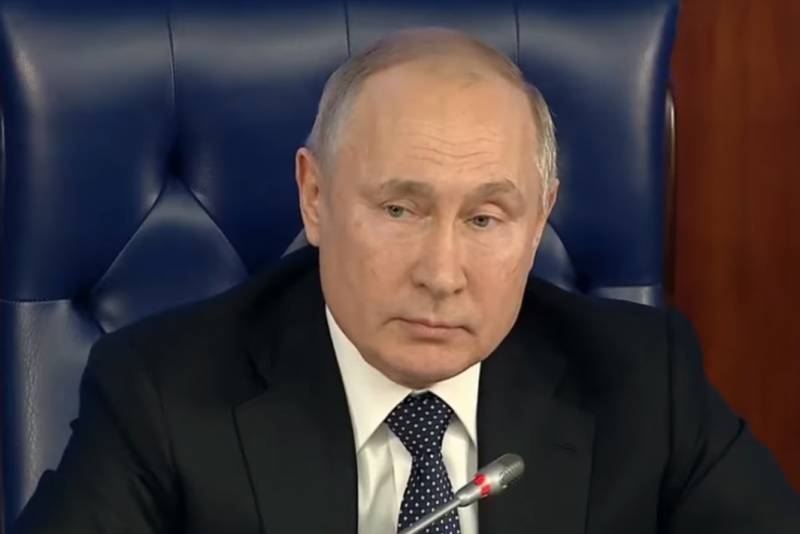 Discussing the reasons for the outbreak of World War II, Putin for some reason avoids sensitive issues that may be unpleasant for the inhabitants of Germany. Perhaps the fact is that today a strong partnership has developed between Moscow and Berlin. Ulrich Hayden discusses this topic in his article published in the German edition of Heise, analyzing an article by Vladimir Putin on the causes of the outbreak of World War II.
He believes that the Russian president in this way shows political tact, trying not to hurt the feelings of his German partners.
In the article, Putin denies that Hitler and Stalin collaborated. Moreover, he does not consider the head of the Soviet state infallible and severely criticizes him for domestic politics. At the same time, Putin notes that Stalin perfectly understood foreign policy risks and correctly minimized them.
Putin considers the Versailles Peace one of the main reasons for the outbreak of World War II, as a result of which Germany found itself in a humiliated position, which led to an increase in revenge.
He mentions British and American business circles helping the Nazis, considering them one of the main reasons for the outbreak of war. At the same time, the Russian president, to the surprise of the German author, never mentioned the internal reasons that led Germany to the war. For some reason, he did not say a word about the rapid growth among the Germans of anti-Semitism, militarism, anti-Slavic sentiments and a loyal spirit, which caused the Nazis and Hitler to come to power, who unleashed the Second World War.
Based on this, Hayden concludes that Putin deliberately avoids those that might seem unpleasant to German partners. Indeed, Russia has recently developed excellent business relations with them.