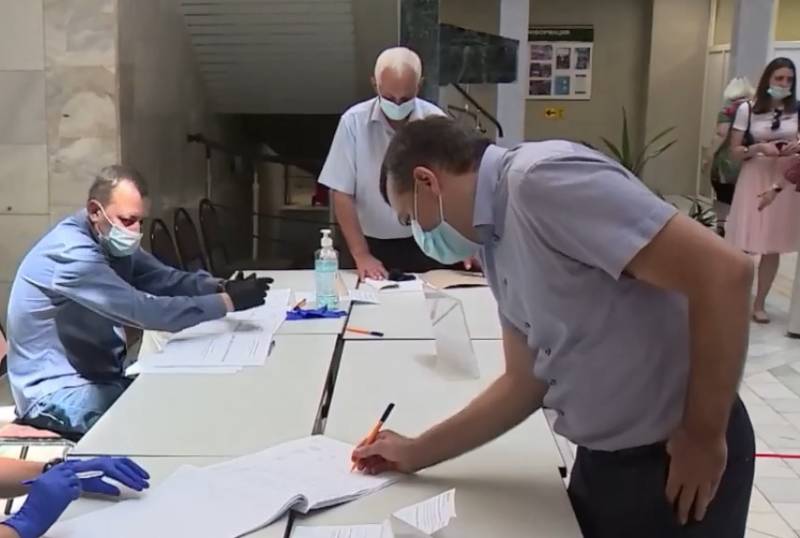 In the Russian Federation, voting continues to amend the Constitution of the country. Due to the need to take into account the adverse epidemiological situation, they decided not to limit this event to one day, but to carry out it from June 25 to July 1 inclusive.
Over the past five days, voter turnout was 28 percent. At the same time, almost 31 million people voted, including remotely. More than half of them (58 percent) cast their votes in specially designated polling stations. Another 39 percent chose to vote at the place of residence, that is, inside houses or apartments, as well as in the adjacent territory.
This is reported by the publication
RIA News
.
Also at this time in Moscow and the Nizhny Novgorod region there is a vote on amendments to the Constitution in electronic form. This opportunity has already taken advantage of 80 percent of voters who registered in advance. Out of more than 1 registered e-voting participants, the number of people casting their votes exceeded 190 thousand.
At the same time, the VTsIOM has already managed to present data not just about the voters, but about those who voted for the amendments. The statistics service claims that 76 percent of those who voted for amendments to the Basic Law, on the basis of some anonymous exit polls.