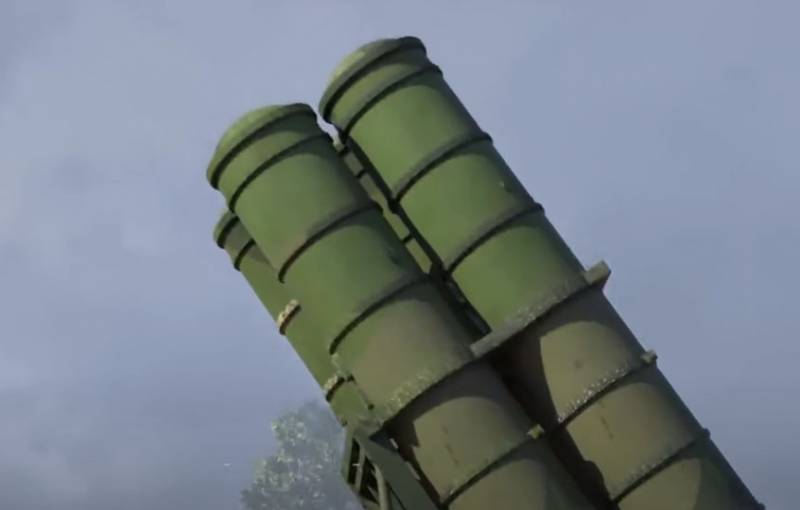 In the Chinese edition of Sohu, material appeared that talks about "the significant successes that have been achieved in terms of production and export of air defense systems." It is noted that if earlier China was exclusively engaged in the import of anti-aircraft missile systems (from Russia), now it is already competing with Russia on the international arms market.
An example of successful export logistics is the HQ-9 anti-aircraft missile system, which it supplies to several countries around the world under the export designation FD-2000. To date, among the buyers of this Chinese air defense complex are states such as Algeria, Morocco, Turkmenistan and Uzbekistan. According to some reports, such complexes were delivered to Pakistan.
At the same time, China is trying not to focus on the fact that the HQ-9 air defense system ("Red Banner-9") was at one time created on the basis of the Russian S-300. It can be stated that both the HQ-9 and its export version of the FD-2000 are the Chinese "clone" of the Russian S-300 air defense system. And now at Sohu, they are proud that, having actually adopted Russian technologies, they enter the international market with them under the brand name "Made in China".
About some features of the FD-2000
The maximum range of target interception is 200 km, in height - up to 30 km, the number of missiles in the launcher is 4, and the average deployment time is about 6 minutes. At the same time, the FD-2000 air defense system is capable of detecting targets at a distance of no more than 120 km, the covered area is 125 thousand square meters. km
From the material in Sohu, which states that the new versions of the FD-2000 are "comparable to the S-400" in their specifications:
There are two main reasons why the FD-2000 is popular in Morocco and other countries: although the first FD-2000 is known as the "Chinese version of the S-300," its actual combat power is much higher than that of the S-300. According to an analysis of Western military experts, the combat power of the Chinese FD-2000 is similar to the Russian S-400. However, in terms of selling price, the FD-2000 is even cheaper than the S-300.
What kind of "Western military experts" consider the characteristics of the FD-2000 and S-400 air defense systems "similar" remains a mystery. As well as why, with the declared "similarity" of the systems, China chose to buy exactly the S-400.