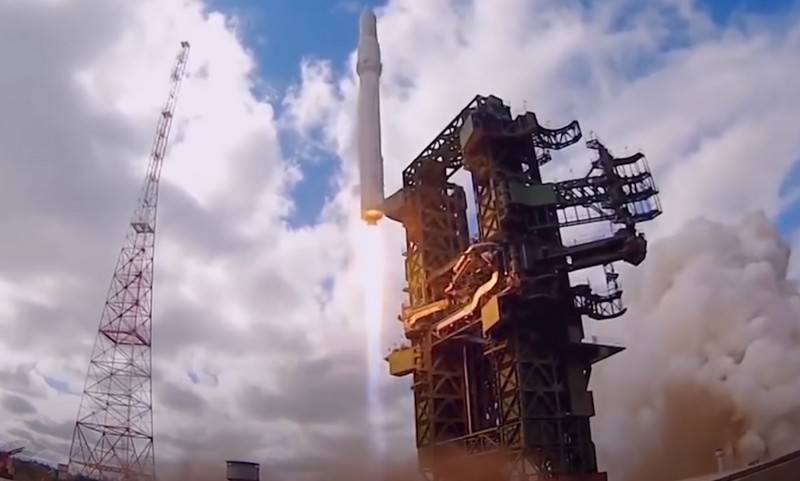 The latest Russian Angara-A5 heavy-class launch vehicle turned out to be three times more expensive than the Proton decommissioned launch vehicle. This follows from the financial report of the Khrunichev Center for 2019.
According to the document, the cost of one Angara-A5 is seven billion rubles, which is three times more than the cost of the Proton-M rocket, which Angara will replace in space launches. However, Roscosmos says that according to planned measures, including a closed production cycle, the cost of the Angara-A5 rocket can be reduced to 4 billion rubles. (The cost of manufacturing the Proton-M rocket, according to data from the government procurement website for April of this year, is 2,33 billion rubles)
As part of the consolidation of the "internal reserve", the organization, with the involvement of the Roskosmos state corporation, implements the following measures: (...) ensuring the implementation of a set of measures to reduce the cost of the Angara launch vehicle (LV), including those aimed at creating a closed-loop production PH of the Angara family at the facilities of the Production Association Flight - a branch of the organization, the city of Omsk
- says the report.
As previously reported, the Angara launch vehicle will go into production from 2024, replacing the Proton-M. It is planned that the cost of a new rocket, taking into account all the innovations, will remain within the limits of one and a half costs of Proton-M. Serial production of the rocket is planned from 2023 at the production facilities of Omsk. The Proton-M launch vehicle is planned to be completely decommissioned by 2025.