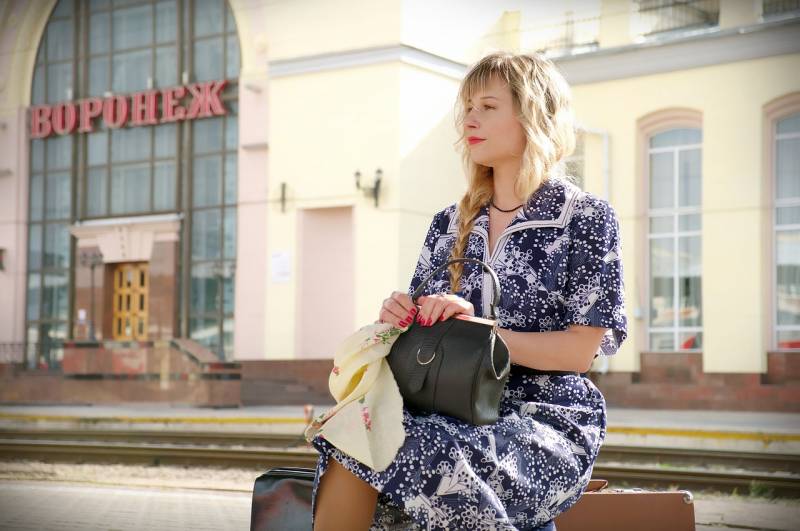 Yes, from the first letters of the text I want to congratulate all our supporters of the Great Constitutional Breakthrough, the Winners of liberals and pederasts and all that. With an unequivocal and unconditional victory on the plebiscite, which now guarantees us milk rivers in the jelly banks.
The main thing is that they won. All. Congratulations. Now we will look at what this victory, or the Constitution, will bring.
And it will bring us, no matter how strange it may sound, the Soviet Union. On the house and in a package with the coat of arms.
All these
"Rebels who once sold their homeland for jeans and sausage"
, ran running to vote ... And for what? But for what. For a dream. A dream that they incompetently lost in 1991 and 1993. But all this time longed for a return.
What, you ask? Shortage? Blata? Systems?
Well, let's be honest: today we also have a shortage. Shortage of money. There is something to buy, but the question is just what? Blat blooms and bears fruit, but now he is shifted there, in the direction of not extracting utilities, but solving problems in the system and with the system.
Well and yes, to get into the system. To "manage the dream" in full.
So what remains?
And Her Majesty System remains.
Yes, the very Soviet system that these ... winners are so joyfully dragging on today's day. Do not think that this is the Soviet system in terms of free education there, free medicine, medicine, in principle, union vouchers for resorts in holiday homes, free trips to camps. Not. This is just what the winners don't need, not for that everything was in order to scatter the benefits of civilization.
Good things, dear, you have to earn. Or earn it. Or buy one. But in any case, there is a choice.
And I'm talking about a completely different Soviet system. A system of choice without a choice.
Yes exactly. Elections without a choice, when you vote like, but for one candidate from one, because there are no more, and not really what you need. When the truth is found by one who is higher in the hierarchy. When you simply have a very comfortable existence: no need to think, everyone has already decided for you.
By the way, this slogan is increasingly found in the open spaces of a seemingly democratic Russia.
Just the other day, I received a call from a friend with an angry scream about the fact that "we were forced to vote!"
So, I think this is how? Police with batons, FSB with smart speeches? Who! "Vatsap". A newsletter came from everyone, from the authorities, where it was said: go, vote, send a photo of the site.
I emphasize boldly: no threats, no promises of reprisals. Just "Woof!" - go and vote.
Let's go. All. And once they came, they voted. And why, once the legs beat? And then this moaning: "Ah, we are poor, we are so against all this, but they forced us!"
But in general, is it worth regretting?
Life is beautiful and simple, like a Kalashnikov assault rifle. For the same simple and unpretentious inhabitants.
There is one ... I do not know how to say it correctly. Anointed of God, Tsar-Father, Mr. Secretary General, President ... But what difference does it make, what is the name of Post No. 1? It is a fact that now it is not just a person, but a person who simply cannot be removed from his post.
And now the question is: is it necessary? Well, if the whole country so desires Putin's lifelong stay at Post No. 1, let Putin take him. What is in
stories
countries 20 years? Yes, nothing! Well, another 20 years, let the person correct, since it happened.
Emperor kings sat for longer.
We just take it as an axiom: there is no other person in this country and cannot be. And, as State Duma Speaker Volodin said: "Putin will come after Putin." And everything is clear. Jump, jump and so on.
By the way, one must come up with an example of neighbors some action to express loyal feelings. Type "Ku" or "Who does not ride - a liberal!" I liked the second one myself.
And forget about these nonsense with the election. It is not our business to choose. There is no choice, there is Putin. All. Finished on this.
Council of the Federation, or, as before, the Presidium of the Supreme Council. Also plant for life. To the post, of course. And what, only a person will delve into state affairs, as it is time to free up already. No, the senators of the upper house, in other words, the newly-born boyars, must also sit until the moment when it is impossible to sit for a good reason.
Lower House, or State Duma. To disperse. There is only one party in Russia. It is a fact. The fact that somewhere there, in tiny towns, all sorts of Communists and LDPR representatives are snatching their posts is not serious. To disperse. Enough people's money to spend these deputies. They could not resist the First Party - in the furnace of history.
And then they sit, you know, on the people's neck ...
And what, they lived under the tsar-priest without parliament, lived under the USSR without the State Duma - and normally lived like that!
The modern Russian does not need a choice at all. The choice dampens. Makes you think. And this is harmful.
Yes, like a soldier in the army. Why should a soldier dig from dawn to dusk? And not to think, but to dig. So that harmful thoughts in your head do not move.
That's the same thing with the heads of the townsfolk must be done. Why choose? Putin or Grudinin? Putin or Navalny? It's unhealthy. This can lead to the fact that the layman-electorate can (scary to think!) Doubt the correctness of the chosen course.
And this, you know, is fraught. So no more games of democracy. Not necessary. Putin is - and the country does not need anyone else! The rest will be appointed by Putin with the support of the Federation Council and the State Duma. Full and unconditional, because if they (and all of a sudden) kick, then he will dissolve them with the wave of his little finger.
Well, who wants to work to go? Of course, they will approve everything as cute and vote where necessary. Here for them, deputies and senators, the principle "Vote as you should or lose" should also be. Voted the wrong way - if you please go out and free the place. For someone who knows which button to press.
The election of governor mayors must also be canceled. What for? There is Putin who will have to work with these people. Well, let him continue to appoint them. It doesn't matter according to what principle, from personal protection there or by what method, the main thing is that Putin appoints without any unnecessary gestures.
As an example, I will give some elections in my city, when the winner was really not the one whom everyone put on. Not a United Russia party. It was a deal. That's just a man was, to put it mildly, unprepared for such a thing. And he lost the next election not just with a bang, but humiliating.
But the time is gone. 4 years, as it were.
So why all this circus? Appointed immediately whom it is necessary. And even though he is not strong in arithmetic, like one Russian governor, he is Putin's man. With all the consequences.
Can you imagine which hemorrhoids were removed from us? Thinking is not necessary AT ALL! They invented, justified, chewed everything for us and presented everything on a silver platter with a three-color border. Including on our pages too.
Go citizen, express your position. But remember that you either vote - or you lose.
Thinking is not necessary at all. There are specially selected people for this. You need to think exclusively about the beautiful. The fact that now every animal is guaranteed a haystack or a pack of "whiskas". Volunteers will be able to continue to do for free what government agencies such as social, emergency situations and others should do. And LGBT people cannot create families.
And the fact that prices have been rising and will continue to rise is not a servile matter to think about. It is necessary to start with yourself and work not 8 or 10 hours a day, but all 12 or 14. It is necessary to work, understand? And then the rise in prices will not worry anyone.
And in general, to be indignant at prices is a misunderstanding of the country's course. This is the worst of liberalism. This is the so-called sobriety. We have to work on this!
And today, a citizen does not like that a mask costs 3 rubles instead of 30 rubles, gasoline has once again risen in price, food prices have gone up, and tomorrow what? And tomorrow, he wants another president?
So we go far.
And here the Soviet system of choice without choice will give the result that will suit everyone. Well, at least the main majority.
And in the future and in general it will be possible to abolish all these democratic nonsense with the elections. There is one day for elections - on this day a citizen must come to the polling station and express his will. That is to say a firm and confident "Yes!"
Constitution, president, parliament, Federation Council, governor, mayor. To everyone. Right away.
And further to go to work. Because the only way we can build a developed society. Russia of the future. Future brainless and incapable of analyzing the electorate. Not thinking, not understanding, which even today is enough only for the phrase: "No, but what does the author suggest?"
Now the author offers to think (yes, it is difficult) on what further action after the adoption of the new Constitution we will have to do. How and where to direct our thoughts, thoughts and aspirations that will allow Russia to go further up, frightening the whole world with its development.
The rally with the jumps to the speech "Whoever doesn't ride is a liberal" I personally really liked the idea.