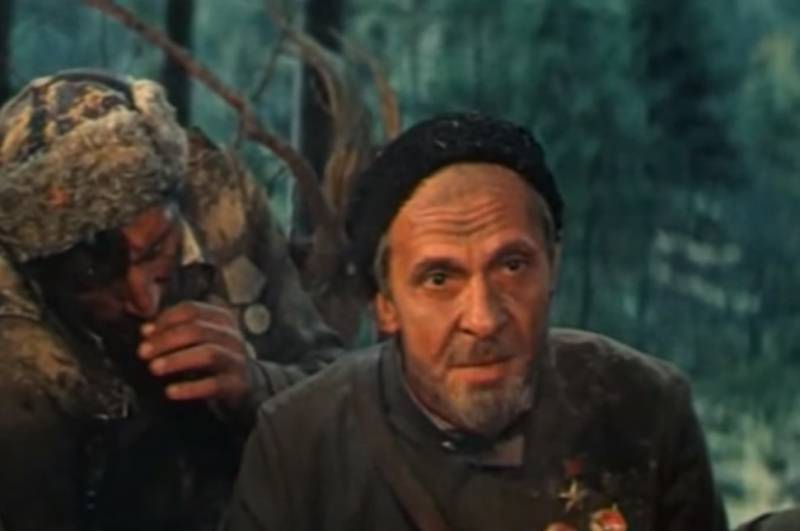 Since 2010, in our country June 29 has been considered a memorial day dedicated to the memory of underground and guerrilla fighters who fought during the Great Patriotic War against the Nazi invaders and their accomplices. He began to celebrate in our country thanks to the initiative of the Bryansk Regional Duma, which was approved by the State Duma of the Russian Federation.
The choice of date is related to the directive of the Council of People's Commissars of the USSR and the Central Committee of the All-Union Communist Party of Bolsheviks, which was adopted on June 29, 1941 and ordered Soviet, communist, Komsomol and trade union organizations to create partisan detachments and sabotage groups against the invaders behind enemy lines. There were such words:
In areas occupied by the enemy, create partisan detachments and sabotage groups to fight with the enemy army, create unbearable conditions for the enemy and all his accomplices, pursue them at every step and destroy, disrupt all their activities.
The Nazis did not expect the partisan movement in their rear to be so massive. The underground and partisans did not allow the invaders to feel safe even far from the front line. The people's avengers not only inflicted physical damage on the enemy, but also significantly undermined the morale of the invaders. During the war years, in the territory occupied by German troops, partisans and underground members killed and captured about a million enemy troops and local traitors, not to mention the destroyed and damaged equipment and communications.
During the war years, a total of about a million people fought in the rear of the enemy in more than 6 thousand partisan detachments. It happened that thanks to their efforts in the occupied territories whole partisan territories appeared, where Soviet power was restored.
Hundreds of thousands of partisans received state awards. 249 of them earned the title of Heroes of the Soviet Union, and two partisan commanders - Sidor Artemievich Kovpak and Alexei Fedorovich Fedorov - were awarded this honor twice.
Sidor Kovpak became a legend during his lifetime. Successful operations in the enemy rear of his Putivl partisan detachment, which soon grew into the 1st Ukrainian partisan division, strengthened the faith of local residents in a future victory. They supported the partisans of Kovpak with everything they could, because the people's avengers acted autonomously, far from the front line, crushing the invaders and Bandera. AND
weapon
, they often seized ammunition and explosives from the enemy. It was not without reason that Sidor Artemyevich jokingly said:
My supplier is Hitler.
Thanks to such true patriots, the Great Patriotic War against the fascist invaders became truly popular.