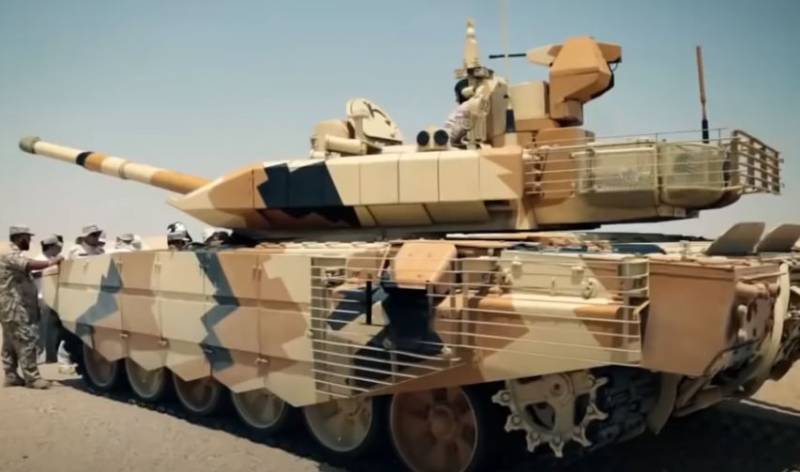 The readiness of an Egyptian defense industry enterprise to begin assembly is reported
tanks
T-90MS from kits supplied from Russia under the contract. This is a contract, on the basis of which the Egyptian army intends to receive about 500 T-90MS tanks in the next few years.
It is noteworthy that the assembly of Russian T-90MS tanks in Egypt will be carried out at the same factory where the assembly of American Abrams tanks was previously carried out. At the moment, the capacity of the Egyptian plant is such that every year the company will be able to collect 50-60 T-90MS tanks, however, it is planned that production capacities can be increased.
The news that Egypt was preparing to start the assembly cycle of Russian tanks was reacted in Israel. So, material has been released on the Israel Defense resource today, the author of which states literally the following:
Sources from the Israeli Ministry of Defense claim that if this is a real deal, then this is a very alarming step in the aspect of Israeli interests.
T-90MS is a tank, the mass of which, together with the ammunition load, is 48 tons. Power density - 23 hp per ton. The maximum speed is 70 km / h. The height of the combat vehicle is 2228 mm. The range of target recognition in daytime conditions is up to 5 km. The caliber of the gun is 125 mm. The tank has a high degree of automation, is equipped with a laser guidance system for the target, a laser rangefinder, thermal imaging complex, dynamic protection "Relic".