In Latvia, a new edition of a booklet for citizens of the country is being discussed, indicating how to deal with them in crisis situations. Among the crisis situations, the order and nature of the action in which the Latvian citizens are told, is war.
The booklet was prepared by the Ministry of Defense of Latvia. Distribution of memos is conducted from the current month. It should be noted that the brochure in Latvia was issued in 3 languages: Latvian, Russian and English.
The updated version of the booklet involves the actions of citizens within 72 hours. It is just as much as the power departments of the Baltic Republic suggest that one will have to expect a "main forces approach" to provide assistance.
In one section of the booklet, citizens are told to have a bag for emergency situations. It is proposed to put products with a long shelf life in advance, copies of important documents, a portable radio with a battery reserve, a small amount of money, a water filter, a multi-function knife, a three-day water supply and even spare glasses.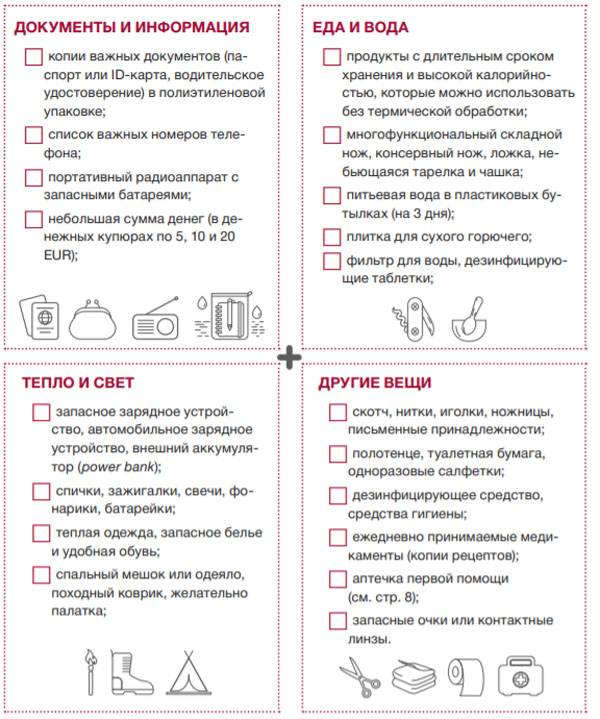 Of particular interest is the chapter "Resistance" in the "War" section. This section begins with the statement "Latvia will be protected" and with the words that any information about surrender and non-resistance is false.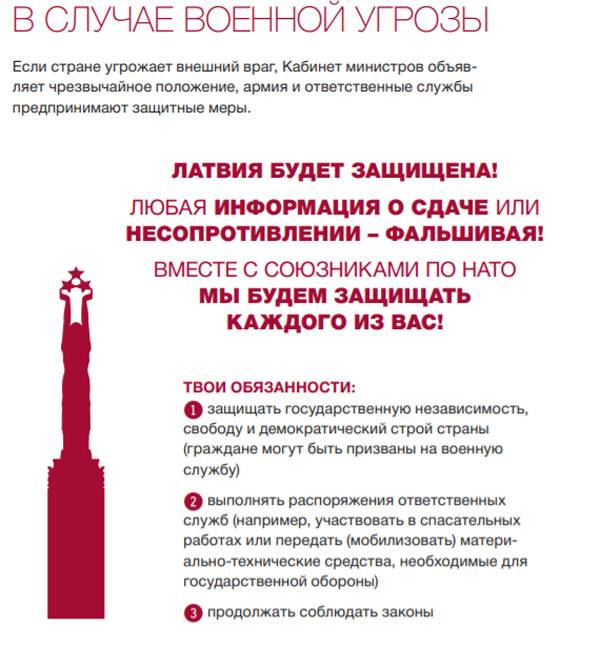 The following is an option for action in case of war.
A few points:
If you are in an occupied territory, evacuate to a part of the country controlled by the national armed forces.
Do not cooperate with the occupation authorities.
Do not participate in illegal elections, referenda.
If you decide to resist, then you have the right to sabotage and sabotage.
The booklet also tells about evacuation rules and publishes a call not to publish photos of the Latvian army and any data about it during the hostilities.
The booklet is published by the Ministry of Defense of Latvia. The head of the department, Artis Pabriks, said that such a booklet allows each citizen to learn about his role and the necessary actions in a crisis situation.
Discussing the memo of the Ministry of Defense in case of war, in the Latvian segment of social networks they asked why it is 72 hours to wait for "the help of the main forces", and also the question of whether such a brochure is an escalation of hysteria in society.