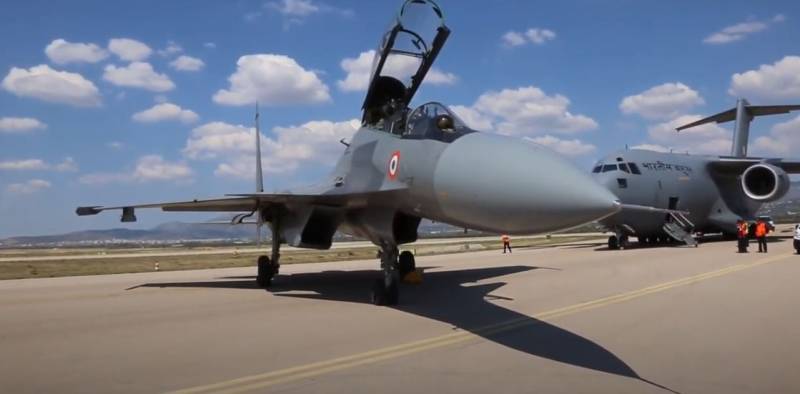 Indian media reported that the country's air force conducted large-scale exercises in the airspace near the border with China. The Indian Air Force planes carried out the tasks assigned by the command over the Ladakh region, where clashes between the forces of India and China took place a few days ago. Then both sides suffered losses.
Instead of moving on to de-escalate the situation in the disputed region, both sides continue to take measures that may lead to new problems. Thus, India accuses the Chinese side of continuing to build new infrastructure off the shores of Lake Pangong. Indian at the same time
aviation
appears over the region, trying to make China understand the seriousness of his intentions.
According to Indian press reports, Su-30MKI fighters were involved at the final stage of the Air Force exercises. According to some reports, some of them appeared over Ladakh with aircraft-based BrahMos supersonic cruise missiles. At the same time, no official reports on the "demonstration" of BrahMos rockets have yet been submitted.
Against this background, the opposition political forces of India accused the country's defense minister Rajnat Singh of "failure to organize patrols and defense in the Galvan Valley." The country's defense ministry called on people not to politicize defense issues and not try to earn political ratings in the difficult situation near the borders with China.