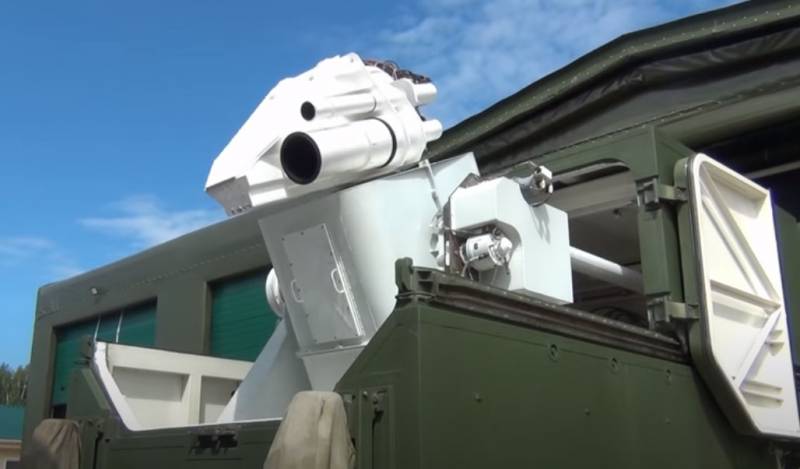 The main purpose of combat laser
weapons
consists in the destruction of enemy equipment and weapons. In particular, it is discussed "
aviation
direction ", when the target of a combat laser may be an unmanned aerial vehicle or aircraft. In the future, combat laser systems are planned to be used as a segment of missile defense. It is about creating a kind of grid over the protected object, which hypothetically should either destroy the missile fired at this object, or at least disorient it.
But when it comes to the use of combat lasers as weapons for the destruction of relatively large, maneuverable types of equipment, ammunition, the main problems of laser systems are revealed. One of the key problems is associated with the power of the installation, respectively, with the very ability of the laser beam to "burn" the enemy's equipment or disable its electronic filling.
In the Chinese edition of Sohu, it is noted that today, in relation to estimates of the effectiveness of combat laser weapons, the main role is played by the human imagination. It is noted that the use of combat lasers by many seems to be "a laser beam melting armor"
tanks
».
From the material:
This is more like sci-fi sketches when the laser beam of a combat installation melts steel. However, in reality, combat lasers, which today exist in several countries of the world, do not have the power that would allow something similar to be done. The available power clearly does not make it possible to create such a temperature that would allow melt the metal in a relatively short time - the goal.
The author in Sohu notes that Russia dominates today in creating laser combat weapons. An example is the combat laser installation of the ground forces - "Relight". In this case, the author writes that the power (below 100 kW) should be significantly increased, that the combat laser complex (BLK) allowed to destroy, for example, an attack drone in the air. Increasing the capacity of the installation is directly related to increasing its efficiency.
The armor of the tank will not melt.
And the Chinese author would not be a Chinese author if the material did not indicate that China also pays special attention to promising developments in the field of the use of a laser for military purposes. From the article:
In the future, China will also continue to develop laser technology, and the fantastic properties attributed to the combat laser in computer games and novels will become a reality.
Recall that the Peresvet installation has been in operation in the Russian Federation since 2018.