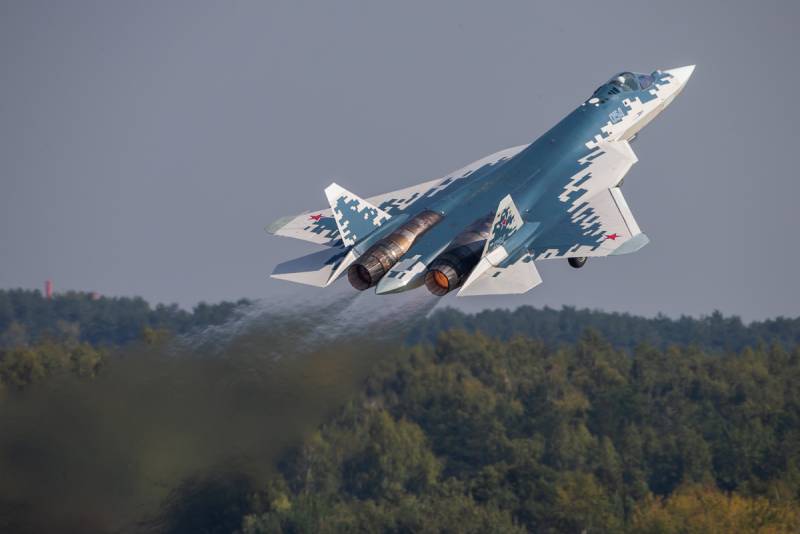 An experimental battle has been announced using several 4 ++ generation fighters under the control of a 5th generation aircraft. We are talking about the so-called "swarm" of Su-35, if this term is generally applicable to fighters. Management, allegedly, was carried out on board the Su-57. The fifth generation fighter served as a command and staff facility
aviation
.
Such information is voiced by the news agency.
TASS
which refers to unnamed sources.
One of the agency's sources noted that in the "swarm" or "flock" there was a constant data exchange between the fighters participating in the operation. It is important that the operation was military. Processing data exchanged between aircraft was carried out using the on-board computer systems Su-35 and Su-57.
The fifth-generation Su-57 aircraft has not yet been put into service with the Russian Aerospace Forces, but he managed to take part in numerous and diverse tests. In particular, fifth-generation fighters previously went to Syria, where, as previously reported, they confirmed their functionality. Also, the Su-57 aircraft participated in tests together with a promising drone drone, developed under the S-70 Hunter program.
Earlier, India withdrew from a joint program to create a fifth-generation fighter FGFA, announcing that the aircraft being created "does not reach the fifth generation of combat aircraft."