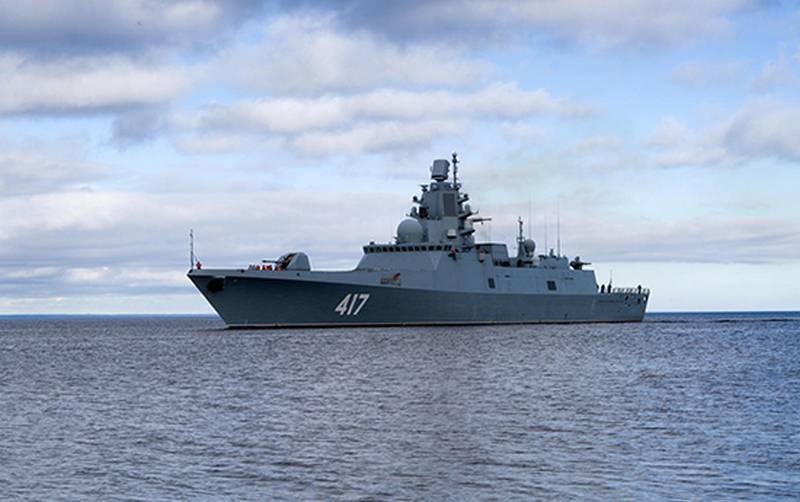 Tests of the latest Russian Zircon hypersonic missile from the surface ship continue. According to TASS, citing two sources in the defense industry complex, the head frigate of project 22350 Admiral Gorshkov has already reached the sea ranges of the North
fleet
for conducting second test firing a hypersonic missile.
According to agency sources, the frigate went to sea for test launches, which will take place over the next two weeks. Sources also noted that an extensive test program for the Zircon from the Admiral Gorshkov was planned for 2020, the ship was supposed to make up to seven missile launches, but the tests had to be moved due to the coronavirus.
On Saturday, Gorshkov sailed from the Belomorsky Naval Base for a second test launch of the Zircon missile. The timeline has moved significantly - the second launch was originally supposed to take place in mid-spring
- the agency quotes the word sources.
It is not known how the Zircon tests will be conducted further, and there is also no data on the timing of the launch of the rocket from the submarine.
Recall that the first tests of the Zircon hypersonic missile from the surface ship became known at the end of February this year, when
news
agencies reported the launch of Zircon from the frigate Admiral Gorshkov at one of the Northern Fleet's naval ranges in the Barents Sea. It was reported that a rocket launched from a ship overcame more than 500 km and hit a target located on the shore. It was clarified that the first launch was carried out in January.
As you know, to launch the Zircon missile, the 3S-14 universal ship's firing complex (UKSK) is used, designed to fire the Caliber and Onyx. Currently, UKSK 3S-14 is equipped with all new ships under construction, as well as undergoing modernization. In addition, the UKKS is equipped with multi-purpose submarines of Project 885 Ash.