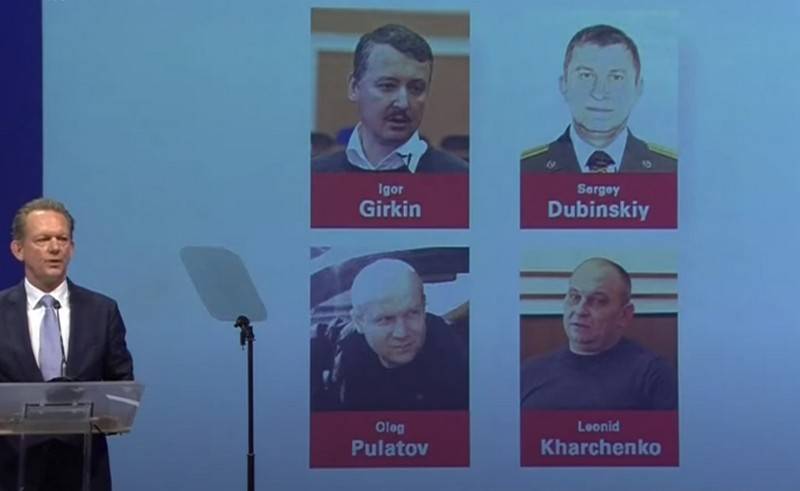 Dutch prosecutors continue to claim that in the summer of 2014, Boeing MH17 was shot down by militia using the Buk anti-aircraft system. In favor of its version, the prosecutor's office provided a record of telephone conversations allegedly recorded at the scene.
According to the prosecution, from the negotiations submitted by the prosecutor's office, it follows that the Buk missile was launched by militias. With this launch, the Donbass militia tried to bring down a Ukrainian military aircraft, as evidenced by the record of negotiations. In particular, the suspects of the Dutch court Leonid Kharchenko and Sergey Dubinsky spoke specifically about the downed Ukrainian plane, and when calling another person involved in the case, Oleg Pulatov, the latter said that Buk shot down Sushka.
At the same time, the prosecution emphasizes that on that day, except for flight MH17, there were no other aircraft in the sky over the Donbass and the militia did not shoot down any aircraft. Moreover, fragments of the Buk missile were found in the wreckage of a passenger plane.
Earlier, prosecutor Theis Berger said the prosecution had a witness who allegedly saw "four soldiers in tank helmets", as well as the launch of the Buk air defense missile itself. The identity of the witness is not disclosed, he passes in court as X48. It is also reported that the witness allegedly saw the Buk air defense system driving along the road from Snezhnoye to Saur-Mogila.