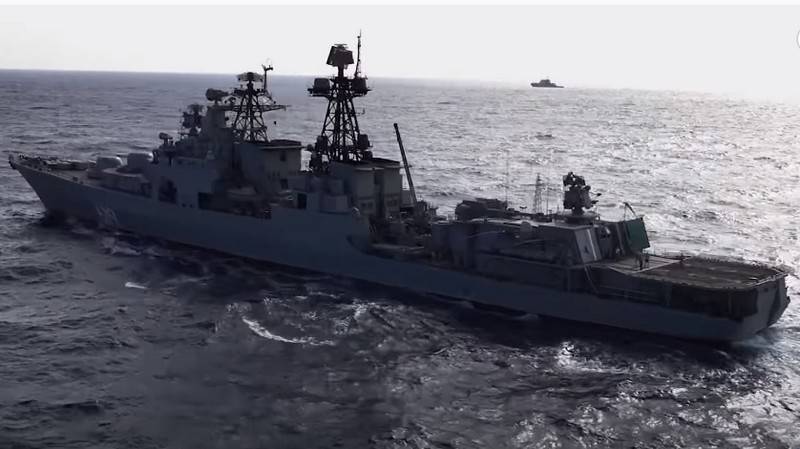 The situation in the Arctic is becoming increasingly tense, Russia continues to build up forces in the north. Next year, the Northern Fleet of Russia will receive the status of a military district, which means the beginning of major exercises near the borders of Norway, says Katarzyna Zysk, professor of international relations and modern
stories
Institute for Defense Studies and Arctic Specialist in an article for the Norwegian publication NRK.
According to the author of the article, the Northern Fleet, having received the status of an independent military district, will become more independent militarily and will begin a series of strategic military exercises near the borders of Norway. Using these maneuvers, Russia will send a "certain message" to Western countries aimed at showing that Moscow is ready to fight for the Arctic. This will especially apply to the countries of the northern region.
This may mean larger scale exercises and exercises that will have both strategic and political consequences in the future.
- the author writes.
According to Zysk, although Russia declares that it intends to maintain good relations with its neighbors, security interests will be above all for it, therefore, an increase in tension at the border cannot be ruled out.
The author quotes a statement by Russian military expert Ivan Konovalov, who claimed that the Arctic has always been a militarized territory, and Russia is currently trying to restore its military presence in the North, lost after the collapse of the Soviet Union.
The situation around the so-called battle for the Arctic is becoming increasingly tense. The protection of the Northern Sea Route is also important. You see, unfortunately, how other countries, especially the United States, say that this is not a Russian strategic highway, but publicly available. These are dangerous statements. We must protect what belongs to us
- leads Zysk statement Konovalov.
In her opinion, it is becoming increasingly difficult for Norway to balance Russia and the United States with NATO, especially since Moscow is paying more and more attention to the development of both defensive and offensive capabilities. In conclusion of her article, she calls on the Norwegian Ministry of Defense to pay more attention to the modernization of the Russian armed forces and to the buildup of forces in the Arctic region.