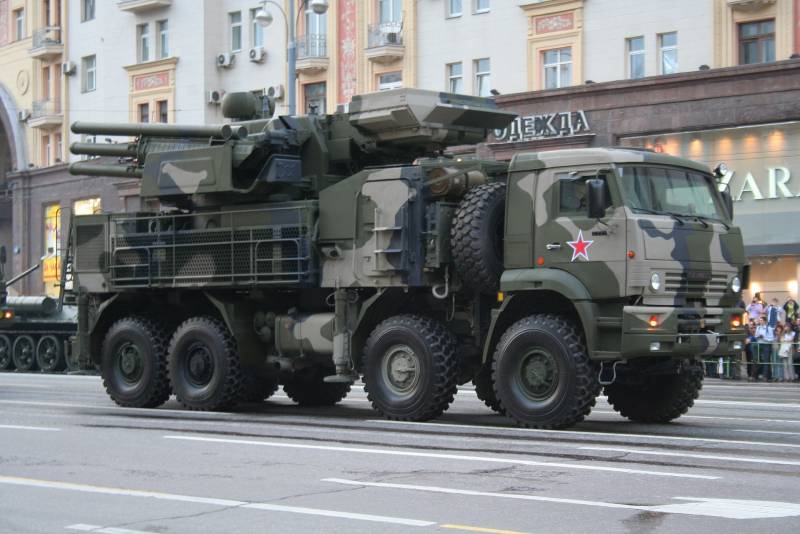 In Libya, at any time, a decisive battle for the city of Sirte can begin between the forces of Marshal Haftar and the PNS (Government of National Accord). Haftar is strengthening its position and preparing to defend itself, while the PNS is preparing an offensive.
Aviation
The PNS, represented by the Turkish drones Bayraktar TB2, is actively involved in the preparation of the offensive, including by striking at Al Jafra Air Base.
Earlier, Haftar aviation in early June managed to stop the advance of PNS forces in central Libya, but with the arrival of additional Turkish air defense systems and UAVs, the situation began to change. Direct Turkish intervention and the sending of F-16s to Libya are not ruled out.
In this regard, it is not surprising that information appeared that Haftar had pulled a large number of Shell-S1 air defense systems to Sirt. Today appeared
rumor-proof video
, which shows two air defense systems on trailers heading towards the front line.
It is curious that these machines cannot be from a batch ordered by the UAE: the chassis is KamAZ, and not MAN. The shells at KamAZ trucks were also exported, so the origin of this equipment is difficult to determine. Earlier in Libya, only MAN air defense systems were seen, and KAMAZ was shot only once.
In the video on one of the air defense systems, a radar is operating during transportation. Even in the deep rear, at a distance of almost 400 km from Sirte, the personnel do not relax.
Everything suggests that the next round of confrontation between Turkish UAVs and Russian air defense systems will soon take place in central Libya.