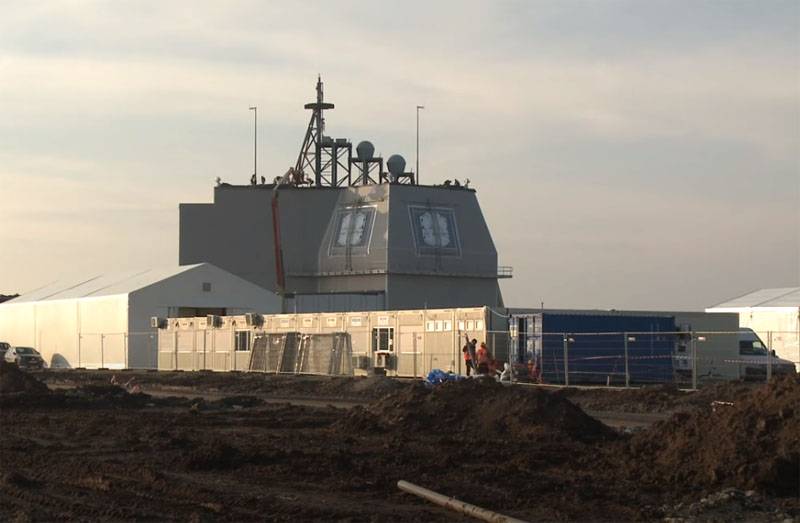 The United States reacted to the decision of the Japanese government to abandon the deployment of American Aegis Ashore missile defense systems in the country. U.S. military analysts Brian Clark and Timothy Walton say Washington's decision in Washington is a concern.
Thus, it is said that the Japanese decision raises questions regarding the "basic principles of the Japan-US alliance."
The United States continues to claim that it intended to deploy its Aegis Ashore anti-ballistic (essentially, they are) missile systems "exclusively in Japanese interests" - "to protect Japan from the North Korean threat."
We wanted to help with protection from North Korean missiles.
- The main message of the United States.
As you can see, the rhetoric is very similar to that used to deploy missile defense systems in Europe. In that case, Iran was called a threat. The Czech Republic refused, and Poland and Romania agreed to deploy American missile defense elements.
At the same time, Clark and Walton point out that Washington should carefully study the essence of the problem. Indeed, Japan also focused on the cost of deploying missile defense systems. Compared to the original plans, deployment costs doubled.
Here it should be noted that in addition to the price issue, Tokyo noted that they opposed the deployment of US missile defense systems, since the radars of these systems are very powerful and can harm the health of local residents. Also, the Minister of Defense of Japan noted that fragments of missile defense in the event of launches can fall on residential buildings.
The United States believes that these concerns of the Japanese side are "not justified."
Surprisingly, however, how actively the American side is drawn to "protect Japan from North Korea" even against its own will ...
Mentioned American analysts say that Japan is "looking for an alternative missile defense system, because it believes that Aegis Ashore will not save in the event of attacks from China or Russia."