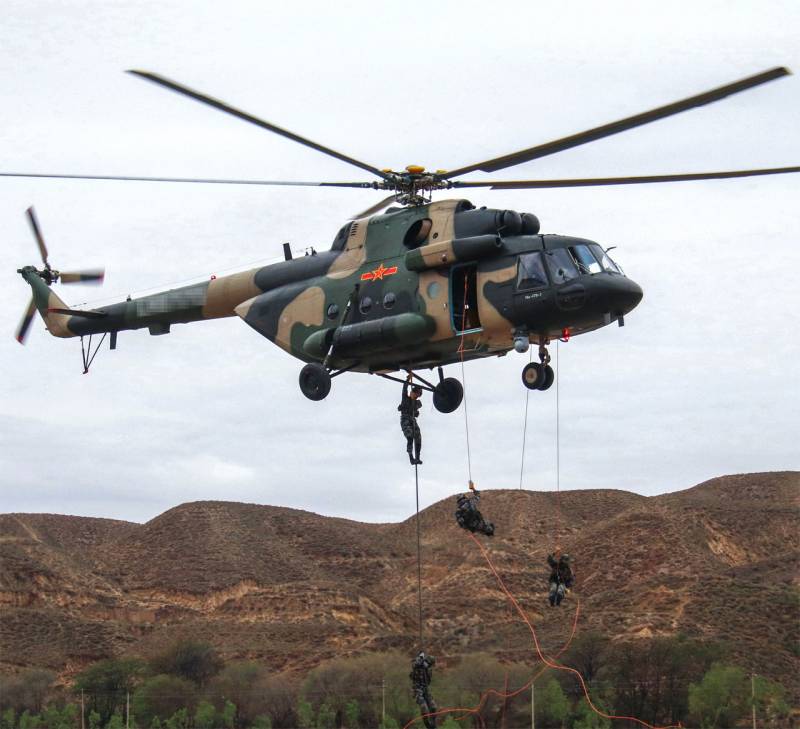 Indian media, citing intelligence, report that Chinese activity in the Ladakh region is not declining. In particular, the following was noted: after the agreements on the withdrawal of forces and assets, the Chinese side withdrew part of the military contingent from the Galvan valley region, but at the same time intensified the construction of its border infrastructure.
It is alleged that the Chinese side "has actually moved the previously agreed border line deep into Indian territory". We are talking about the site, which is indicated on the Indian maps as "Y Nalla." This is the place where the Galvan River flows about 1 km before the "meeting" with the Shek River.
It is noted that the new Chinese infrastructure in the area includes shelters and defensive positions where military equipment can be deployed.
The Economic Times says that these actions "do not allow trust in the Chinese side." It is also noted that Indian border guards are no longer able to patrol in the Y Nalla area, as it was before, "due to Chinese activity."
With reference to local residents, the publication reports the following:
Over the past week, Chinese troops have actually created more positions, bringing heavy construction equipment along the new road. There is an accumulation of Chinese construction equipment in the Galvan Valley, along the shores of Lake Pangong.
In India, it is believed that such actions by China violate bilateral agreements and that their goal is to gain China a tactical advantage in the Galvan Valley.
Recall that a few days ago in Ladakh there was a skirmish between Indian and Chinese soldiers, when stones and metal bars were used. The skirmish ended with the deaths of servicemen on both sides. After this incident, representatives of India and China sat down at the negotiating table and agreed to withdraw forces and assets from the border. Now, as you can see, India believes that China violates the agreement.