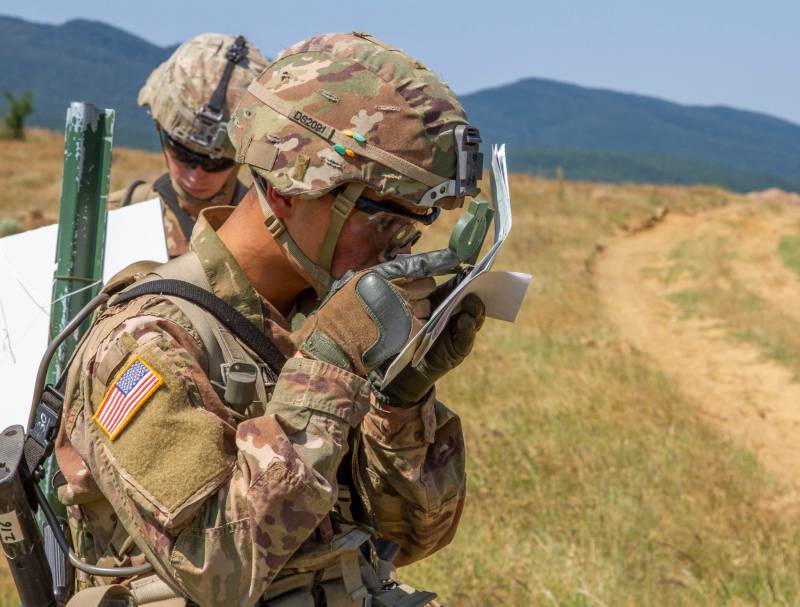 An unexpected explanation for the reduction in the number of US troops in Europe was presented by US Secretary of State Mike Pompeo. Recall that earlier Donald Trump announced the withdrawal from Germany of more than 12 thousand troops. At the same time, the American president did not specify where exactly these troops would be withdrawn. The situation decided to take advantage of the Polish authorities. During a visit to Washington, Polish President Andrzej Duda suggested that Trump send the bulk of the contingent withdrawn from Germany to his country.
Today Pompeo made it clear that for the main part of the contingent withdrawn from Germany, accommodation is planned outside Europe.
The head of the US State Department announced that the United States intends to "confront the Chinese threat together with India and other regional partners," and therefore the logistics of the US military's military presence are being reviewed.
Pompeo:
PLA pose a threat in the region. This threat is directed at India, the Philippines, Indonesia, Malaysia, and other countries.
This statement was made by the US Secretary of State during the 2020 interactive forum in Brussels.
Mike Pompeo:
We are going to make sure that we are properly positioned to withstand the Chinese army. We believe that this is a challenge of our time, and we are going to make sure that we have the resources for this.
According to Pompeo, the US Army will use such a logistic principle, according to which it will try to deploy its main forces where there is "a greater threat".
Pompeo:
Of course, we do all this in agreement with our European partners.
The Indian edition of The Print, commenting on Pompeo's statement, writes that the Secretary of State did not agree with the criticism of President Trump in connection with this decision. Trump is criticized in Europe and the United States themselves due to the fact that the withdrawal of part of the contingent from Europe, according to opponents of the decision, "will increase the Russian threat."
Pompeo:
This is not true. We are compelled to revise some principles which were taken as a basis before. Our ability to deter Russia or other opponents is no longer determined solely by where we are deploying troops. We must allocate our resources efficiently.