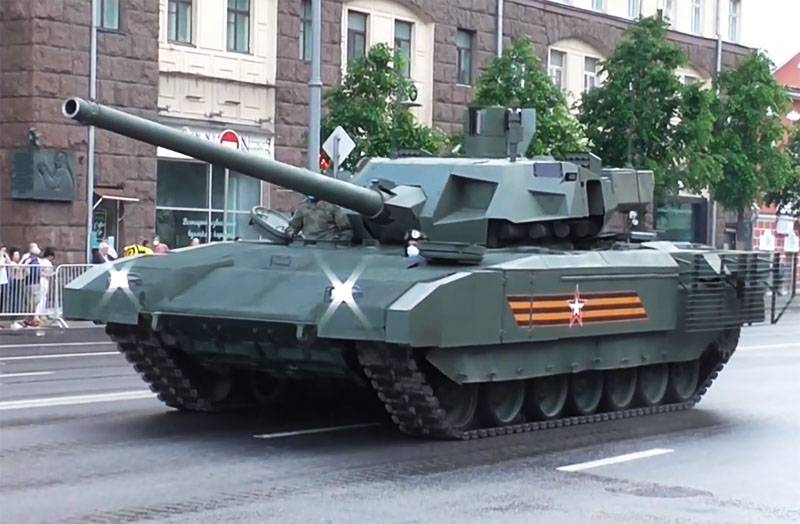 India continues to discuss possible aspects of strengthening the armed forces amid a border conflict with China. Recall that we are talking about a conflict in the Ladakh region, of which the PRC claims to be a part. Indian experts express their own opinions on how to gain an advantage over China in the region.
An article has been published in the IDN publication that states the need to strengthen not only by means of
aviation
and supersonic missiles (primarily BrahMos missiles), but also armored vehicles.
From the material:
Although the superiority of the T-90MS of the Indian armed forces over the Chinese
tanks
It was previously guaranteed that China's commissioning of newer Type 99A tanks and the offer of a number of advanced armored vehicles for Pakistan threaten to undermine India's advantage. In light of this, as well as the lack of effectiveness of the Arjun tank program, India has shown considerable interest in the next-generation Russian T-14 Armata tank. This tank is one of the three active platforms of the fourth generation of armored vehicles in the world.
The author notes that if the Russian T-14 Armata tank appears in the arsenal of Indian troops, this will give them an undeniable advantage over China. Thus, the possibility of conducting tank battles in the Ladakh region with its height differences from 2750 m above sea level in Kargil to 7672 m in Sasir Kangri is being seriously considered in India. The temperature in this region in northern India can range from -45 Celsius in winter to +37 in summer.
At the same time, IDN notes that the T-14 combines the entire spectrum of the latest technologies, including crew protection technologies.
From the material:
The tank is capable of hitting any armored vehicles, as well as ground fortifications and even low-flying aircraft.
At the same time, the author returns to reality, noting that so far the T-14 tanks in Russia "are too few produced, and therefore it is important for Russia to equip their own army with them in the first place."