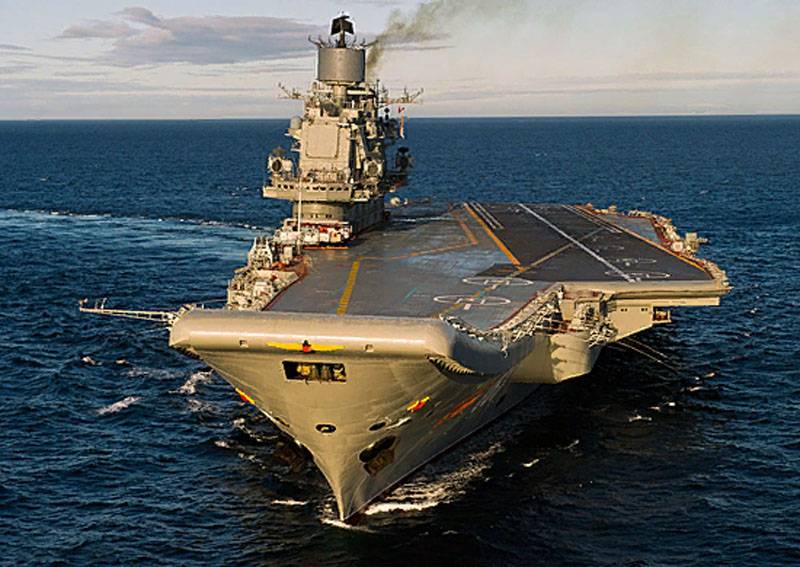 When the repair of the only Russian aircraft carrier is completed, it will no longer smoke. A guarantee is a complete replacement of all its boilers.
About this news agency
Interfax
said the head of the United Shipbuilding Company, Alexei Rakhmanov.
USC President is sure that a cloud of smoke above Admiral Kuznetsov will no longer appear:
Given that all boilers installed on an aircraft carrier are subject to replacement, there will be no more black smoke.
Rakhmanov claims that the cause of the smoke was a technical problem that was not paid attention to in a timely manner. It is associated with the regulation of fuel supply and is currently completely eliminated.
The head of the USC noted that the aircraft carrier will be handed over to the Ministry of Defense in 2022.
At the moment, "Admiral Kuznetsov" is located in the Murmansk branch of the Zvezdochka TS. Until September 1, 2022, it is planned to paint all its external surfaces. The public procurement website reports that this work will cost the Russian defense department 250 million rubles.
After that, no one will have a reason to call the Russian ship "a piece of rust," as the American publication National Interest did in December last year. Although for the Western media, one must assume that there are other reasons to wishful thinking.