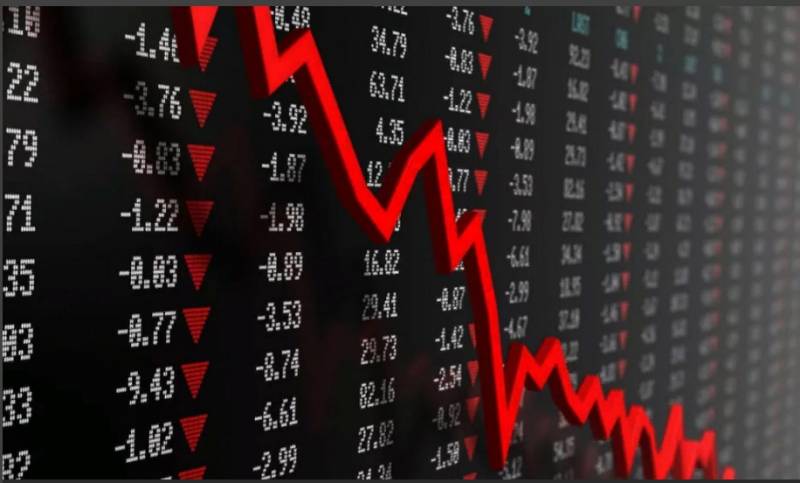 Thank you Mr. President
The direct intervention of Donald Trump in the preparation and signing of the OPEC + agreement has dramatically reduced the pressure on the oil market. However, a long-term decline in hydrocarbon production levels, contrary to expectations of future fuel abundance, may have the opposite effect. Such a paradoxical forecast was made on the pages of the authoritative publication Guardian by the specialists of the French analytical center Shift Project.
The relative stabilization of demand for almost all types of raw materials associated with the beginning of the exit from the COVID-19 pandemic can hardly be encouraging. The increase in oil prices, which can only follow with the resumption of global economic growth, according to French analysts, can be expected no earlier than in a year and a half or two years. And with the current oil market, mining companies are forced to significantly reduce primarily their investment activity.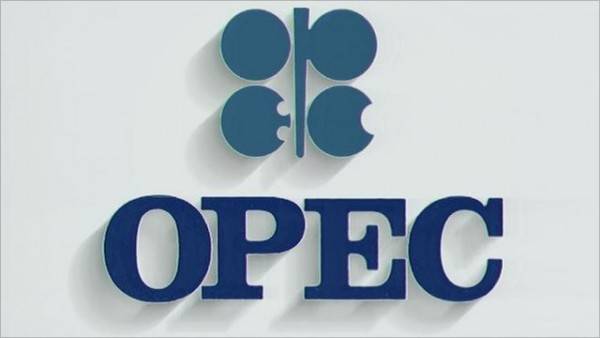 The consequence of this has already been the closure of most low-profit wells, concentrated mainly outside the zones of comfortable oil production. As you know, only the territories of the Middle East zone and a number of offshore projects remain, although not all. Almost all northern, as well as African and notorious shale deposits are now balancing on the brink when they can greatly lose in capacity.
First of all, we are talking about the real prospect of closing for many years such wells that require constant financial support due to the need to use high-tech equipment, as well as solve environmental problems associated with production in natural areas that are extremely risky in this regard.
In recent years, European politicians have been very active in campaigning, although mainly by themselves, for lowering the levels of hydrocarbon consumption. But it is clearly lagging in comparison with the emerging trend of falling world oil production. In this regard, the drop in oil demand and the subsequent decrease in investment in production is already becoming an additional negative factor.
From expensive oil is bad for many, from too cheap - to almost everyone. Most often, the reason for the large-scale deficit is just underestimated prices. From the data of the new Shift Project report, it follows that Europe over the next decade will almost inevitably face the problem of acute oil shortages. And this makes all measures to increase the use of low-carbon energy much more relevant. But not only.
And you, gas!
The report, which the Guardian did not publish, but analyzed in great detail, says about the high risks of achieving a "peak oil supply" before the transition of large economies to cleaner energy sources. The analysis is based on data from the Norwegian consulting company Rystad Energy, which has already managed to frighten many with a very negative gas outlook.
Norwegian experts, in fact, not inclined to deliberate negativity, recently sharply changed their forecasts for world natural gas production. The company Rystad Energy believes that in 2020 it will decrease by 2,6%. Prior to this, the Norwegians confidently predicted an increase in global blue fuel production from 4069 billion cubic meters in 2019 to 4233 billion cubic meters in 2020.
The reason for revising the forecast was, of course, the COVID-19 pandemic, and now Rystad Energy experts are already talking about reducing gas production to 3 billion cubic meters in 962. However, unlike oil estimates, everything will become normal with gas very soon. So, already in 2020, production will increase to 2021 billion cubic meters, and in 4015 to 2022.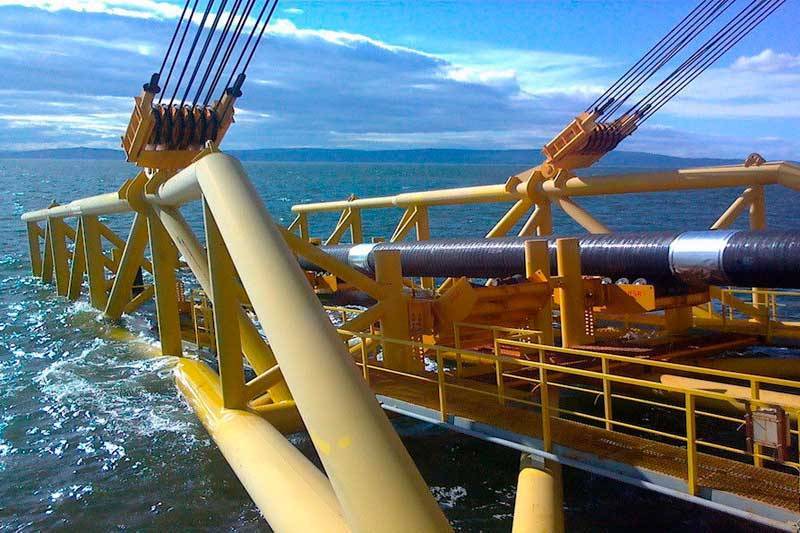 The review notes that associated gas production at oil fields will fall more than gas production. However, a decrease in associated gas production in 2020 to 517 billion cubic meters from 547 billion cubic meters recorded in 2019 will not be as critical as a drop in oil production. Moreover, in 2021 it will recover up to 530 billion cubic meters.
Experts predict that production in natural gas fields in 2020, instead of rising to 3687 billion cubic meters, as expected before the pandemic, will decrease. Production will fall from 3521 billion cubic meters in 2019 to 3445 billion cubic meters in 2020.
But it was the Norwegian experts who identified the most alarming trend related precisely to the oil market. After a thorough analysis, they found out that there is now a "systematic decline" in oil production and export from Russia and the former USSR. The rate of this decline, not the most significant, is already exceeding the rate of decline in oil demand by consumers in the European Union.
It is this trend that can have a decisive influence on the situation in the oil market, which can collapse at the most unpredictable moment. It will collapse precisely due to the fact that at some point a peculiar effect of superimposing a local jump in demand on the same local drop in supply will occur. A peculiar price resonance may be just an excuse for a market collapse, more serious reasons for which are literally forming before our eyes.
Rystad Energy experts, followed by analysts from the Shift Project, believe that we should not forget that supplies from Russia provide more than 40% of oil supplies to the EU. And the ability to maintain supplies at a stable high level is becoming increasingly limited for Russia due to purely technological and climatic problems.
Per Magnus Niswin, Rystad Energy's head of analytics, says it's "unthinkable" for a situation where the world can still face an impending drop in oil supplies and sharp jumps in market prices, even when global oil demand begins to fall.
"Oil prices are determined by balances, not levels (production and export. - Auth.), We clearly see this now when oil prices are at a fairly healthy level for the dormant oil industry - despite the fact that oil demand is at levels that have not been since 2009, "said Mr. Nisvin.
Time bomb
One cannot but recall that just recently, in about the same intonation of "horror stories", writing and filming colleagues spoke about nuclear energy. However, after Germany abandoned its nuclear power plants, a kind of incident happened. American experts, who are clearly clearly being pushed into the back by politicians from Washington who have got involved in energy disputes with Berlin, have proposed building a nuclear power plant in Poland. Could there be at least some doubt that such a project was born in spite of both Russia and Germany.
A serious risk of a crisis with oil supplies to the Old Continent towards the end of the 2020s can cause even a leading oil crisis, when hydrocarbon prices rise to levels that were not at all in
stories
. Indeed, in addition to the problems of Russia, it is expected that over the next decade, oil production will sharply decline in Africa. And from there, more than 10% of "black gold" comes to the EU.
Large oil companies are already gradually starting to reduce their investment plans for 2020 and 2021. The reduction may reach up to 25 percent or more. The forecasts feature amounts of $ 40 billion, which have to be saved due to the negative consequences of the pandemic and the tendency for oil demand to drop to 25-year lows.
In almost all forecasts, oil prices will remain low for at least another two years. However, after global economies recover from the economic shock of a pandemic, they could rise sharply by the mid-2020s. At about the same time, however, one can predict oil problems in Russia and difficulties in Africa.
In aggregate, this is actually a time bomb, the prevention of an explosion of which is necessary today if the demand for oil exceeds the world level of production. Moreover, it doesn't matter how: due to the accelerated development of alternative energy, due to the return to the atom, or at the stake on a larger-scale replacement of oil by gas.
It was about this that Magnus Nisvin just expressed somewhat floridly:
"The impact on the undersupplied oil market is largely underestimated. Therefore, a quick transition to other energy sources is crucial not only for the climate, but also in order to avoid long-term recessions in emerging markets caused by insufficient supply of oil and energy. "