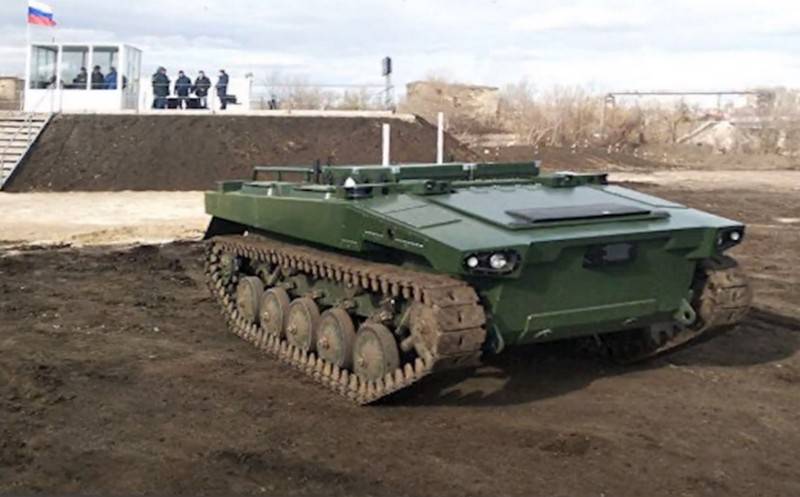 The Russian Ministry of Defense ordered the development of a special robotic complex for the evacuation of the wounded from the battlefield. The corresponding application for R&D on this topic is available on the public procurement website.
As follows from the document, about 250 million rubles are allocated for the work, the work must be completed before November 10, 2022. Applications for participation in the competition are accepted until July 17, the results will be announced on August 5, 2020. No other development details are provided.
The Ministry of Defense of the Russian Federation (...) announces a closed tender for the development of experimental work "Development of multifunctional robotic medical systems for the evacuation of wounded and injured on promising ground carriers" (code "Evacuation-R")
- the document says.
According to TASS, the military department back in 2016 initiated scientific research in the field of creating a family of robotic medical complexes. It was assumed that, following the results of research work, the Ministry of Defense would receive a ready tactical and technical task for the opening of the ROC. In the end result, the military plans to get a robotic complex capable of independently locating, identifying and taking out the wounded from the battlefield, as well as moving around different types of terrain and indoors.
How actually the research in this area is progressing is unknown.