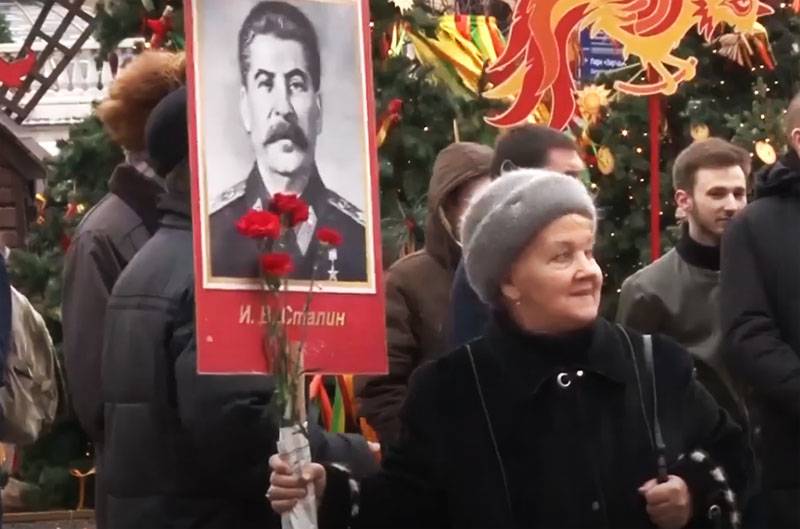 Exactly 75 years ago, on June 26, 1945, the rank of generalissimo was introduced in the Soviet Union. In fact, this introduction took place for a specific person. He was a man under whose leadership the country defeated the Nazi invaders, Joseph Stalin. The day after the introduction of the rank of Generalissimo, it was assigned to him.
With this in
stories
The Soviet Union Joseph Stalin was both the first and only generalissimo. Despite the fact that officially the title did not disappear anywhere from the military charter, none of the military leaders and politicians in the Land of Soviets had the shoulder straps of the Generalissimo.
Formally, the title of generalissimo survived not only its only Soviet possessor, but also the Soviet Union itself. The actual abolition of the title occurred after the collapse of the USSR - in 1993. It simply ceased to exist in the new "military report card".
Some historians believe that Stalin should have received the shoulder straps of Generalissimo on the day of the Victory Parade on June 24, 1945. However, for several reasons, the decision was somewhat delayed.
If we talk about the history of the rank in Russia, then for the first time the voivode Aleksey Semenovich Shein became the generalissimo in 1696. For his success under the title of Azov, King Peter the First granted him. Then "generalissimo" was more of a title than a military rank in the modern sense of the word.